Are we stuck in some kind of 2007 nail polish flashback? Did Chanel Blue Satin just launch? First we talked about grey nail polish, now we're moving onto blue. Those of you who have been reading ALU since way back in its infancy will remember that blue and grey were big nail trends for Fall 2007 and as I approach my fifth year of blogging, it's like it's all coming full circle.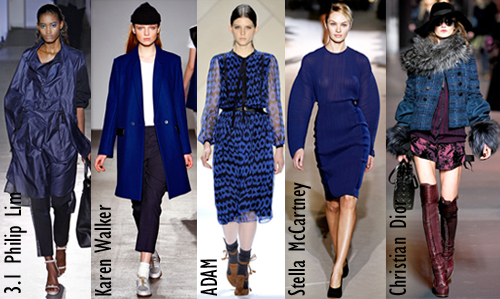 The past couple years there has been a greater focus on greyed slate blues and teal but this time around we're looking at a more true blue range that varies from denim to sapphire to indigo. And as brands have continued to evolve their mixing techniques we are being treated to more unique finishes and sparkle combinations than we've seen in the past.
Click here to view more pictures and read the rest of this story.