Spring 2011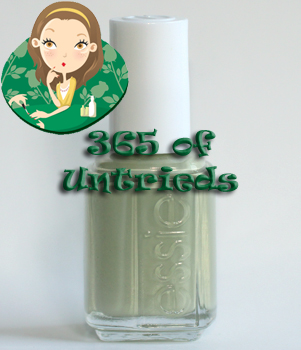 365 of Untrieds is my personal challenge to weed through the polishes in the ALU stash that I've been wanting to try but just haven't gotten around to.
Essie Da Bush was released in late spring/early summer as part of the Essie Resort 2011 collection. Shortly after its launch I kept hearing raves for the color that left me staring at my bottle, thinking, "What the eff??" What's with all the hype over this bland looking, neutral grey/green/cream concoction.
I'm all for odd colors but in the bottle, Da Bush, did nothing fore me. Even the name turned me off. So all this time it's sat in one of my untrieds bin, taunting me. I could almost hear it saying, "Just give in. You know you're going to love me." Well, we'll just see about that!