Silver
As New York Fashion Week begins, I can't help but lament not being there. Mainly because of all the genius beauty gurus and writer friends I get to see when covering backstage. Jin Soon Choi is one of those people because she is an arbiter of nail fashion and one of the warmest, friendliest people you will ever meet.
So, while I sit here in Cleveland, watching the action from afar, I take some joy in wearing Jin's latest collection, a fashion collaboration, JINsoon Tess Giberson for Fall 2014. Jin has a knack for delivering finishes that are unique and interesting yet understated and this collection is no exception.
Continue Reading »
As we move into Fall, prepare to be whisked away to an icy wonderland thanks to the OPI Fall 2014 Nordic collection.
When creating colors for a new seasonal collection, I always draw inspiration from the food,
music, art, landscape and street style of a particular destination," remarks Suzi Weiss-Fischmann, OPI Co-Founder & Executive VP. "While conceptualizing the shades of the Nordic Collection, I ate cinnamon buns and drank glogg, snapped photographs of brightly painted houses, and gazed in wonder at the region's topography – from the northern lights and midnight sun to lava flats and deep fjords. All of these diverse elements came together to inspire an equally varied array of colors that capture the aesthetic of the Nordic region.
Continue Reading »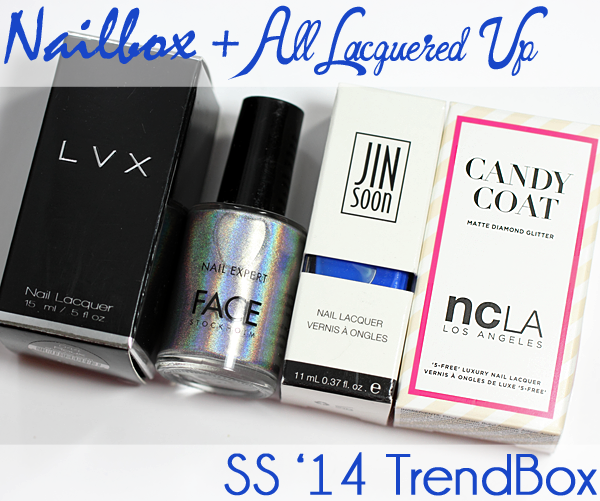 Today, I have something really exciting to share with you. Nailbox, the online nail polish store, is launching a new quarterly TrendBox subscription and they asked me to curate their very first box!
With a range of boutique and international brands to choose from, I selected four shades that best represent the trends of the Spring/Summer season and I hope you all love them as much as I do!
Continue Reading »