Michelle Mismas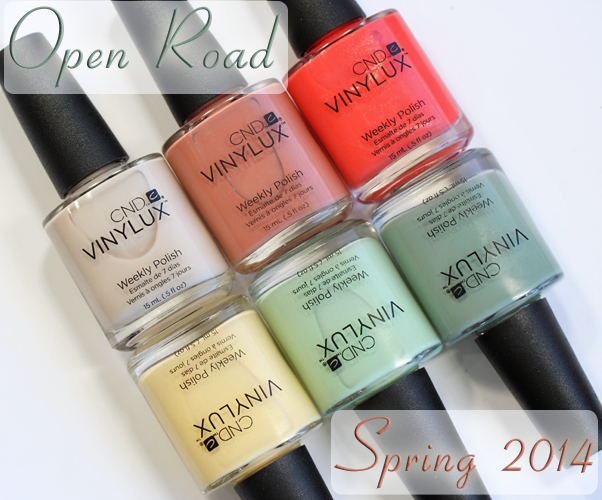 Route 66. A classic Corvette convertible. Windblown hair (the kind you see in the movies that doesn't require an hour of de-tangling). The dusty, weathered shades of CND's VINYLUX Open Road collection for Spring 2014 conjures images that make the snowy Cleveland weather a little less dreary.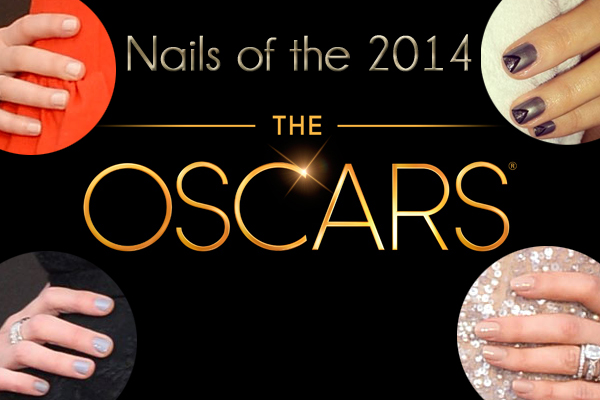 If there's one big color trend from The Oscars 2014, it would be a lack of color, as nudes ruled the day. From barely there lips and tips to flesh-toned gowns, this is one Oscar year when the red carpet didn't have a lot to compete with. Of course, there were a few standout moments but they were few and far between.
Continue Reading »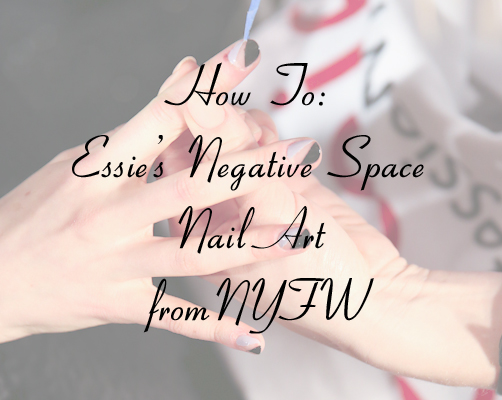 During the last #NailGlossip chat, where we discussed runway nails, I threw down the gauntlet to Jen of The PolishAholic and our guest co-host Kellie Gonzo to re-create a fave look from Fashion Week.
I've been scoping out the looks from NYC, London, Paris and Milan and the major nail art trends tend to lie with Moon Manicures, Non-Traditional French, Texture and Negative Space Nail Art. It's the negative space designs that really caught my eye, especially the look created by Miss Pop Nails for Essie at Emerson by Jackie Fraser-Swan.
Continue Reading »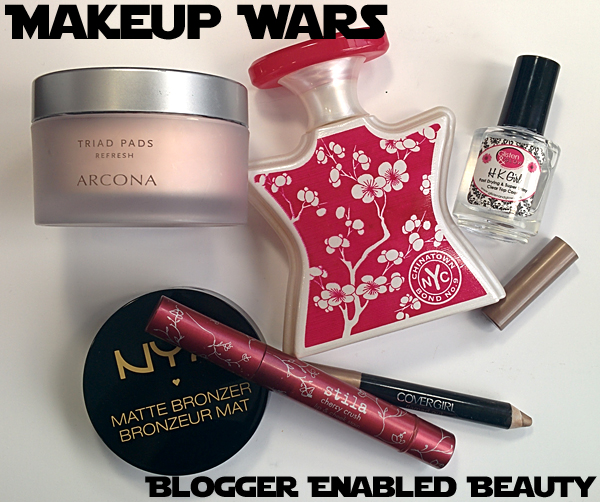 I've been involved in the world of beauty blogging for longer than the 7+ years I've been writing All Lacquered Up. I started reading beauty blogs when I was an active member of Makeup Alley and 9 times out of 10, I still opt for reading blogs over books or magazines.
So, narrowing down the products to feature in this week's Makeup Wars topic, Blogger Recommendations, was a challenge, to say the least. Um, what don't I use that I haven't read about on a blog? To keep this from becoming a book, I chose the products that I use on the regular that were enabled by some of my fave beauty/nail bloggers.

Continue Reading »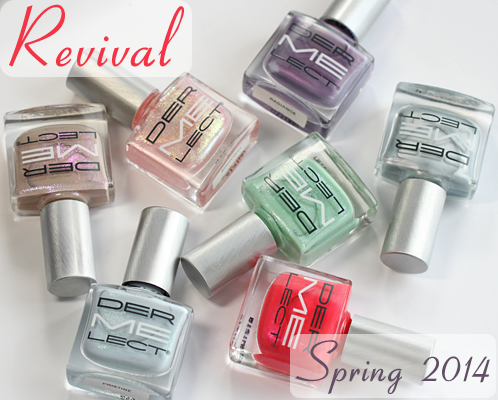 The latest collection from the Dermelect ME nail polish line, Revival, is about more than just the renewal of spring. It also marks the first shimmers and metallics from the creme-based brand. Celebrity Manicurist and Dermelect Color Curator, Elle, created six new full-coverage shades and one transformative flecked top coat.
Continue Reading »