Fall 2010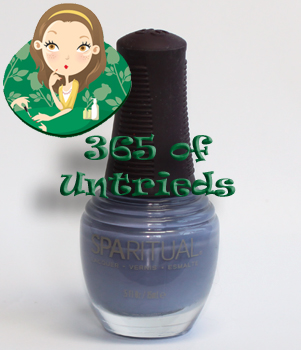 365 of Untrieds is my personal challenge to weed through the polishes in the ALU stash that I've been wanting to try but just haven't gotten around to.
I hope all my US readers are enjoying their Memorial Day weekend. I just want to give a quick shout-out to all the troops who serve every day to protect us. It is an amazing selfless act to serve your country and I thank you for that.
Back to nail polish, a reader recently asked me to feature Sparitual in the Untrieds so I chose A World of Compassion from last fall's Imagine collection. Check it out!