365 of Untrieds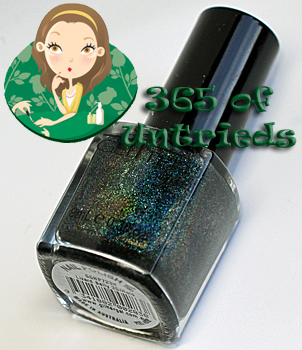 365 of Untrieds is my personal challenge to weed through the polishes in the ALU stash that I've been wanting to try but just haven't gotten around to.
Untried Day #121 – What has been my recurring nail polish wish ever since ALU began??? Long time readers may remember my pleading here, here and here for an EMERALD GREEN HOLO. While my wish hasn't exactly been realized, Glitter Gal has come as close as I've found.
Glitter Gal Lizard Belly isn't emerald green but it's a true holographic nail polish, not just holo glitter. It may not be from an easily accessible brand but at least we can get our hands on it in the US. So while it may not be a total dream come true it still makes my heart flutter.