Mauve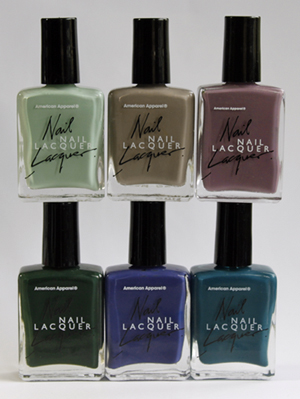 Say what you will about American Apparel clothes or ad campaigns but where nail polish is involved they hit a home run.  Last winter the brand introduced their collection of Nail Lacquers and they certainly didn't play it safe.  Any brand that kicks off with multiple blues and greens automatically scores points in my book.

As I reported, there was a recall due to a bottle issue but to AA's credit they rectified the situation in a timely manner.  Prior to that I was sent a few polishes by the brand for review but I was only into one of the colors.

I've been meaning to hop over to my local American Apparel store to pick up the more "me" shades but I really hate the parking sitch in that area so I couldn't drag myself over there just for polish until recently.  I know that makes me a bad polish fanatic and believe me, I'm totally kicking myself for waiting so long.  See why after the jump!