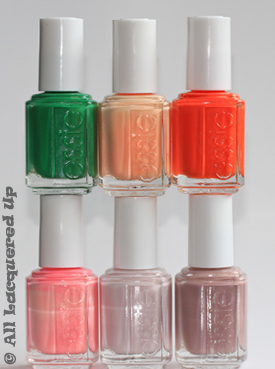 What's that?  It's still summer. You'd never know that based on the number of fall collections that we're being inundated with.  Is it just me or do the fall colors seem to be coming out earlier?  Maybe it's because I'm really enjoying my summer and while I'm all about some of the Fall collections, I'm not ready for it to start just yet.  The longer I can keep the Cleveland winter at bay, the better.

It seems like forever and a day since I previewed the Essie Summer 2010 collection.  Oh that's right, it has been forever and a day. Based on the pastels and florals spotted on the Spring/Summer runways, Essie has mixed soft hues with punchy brights.
Click here to view more pictures and read the rest of this story.