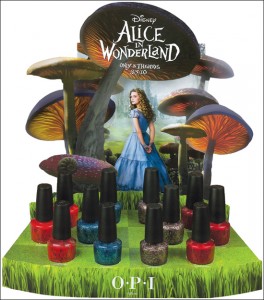 After last winter's TV show themed 90210 collection, OPI has entered the entertainment realm again with the launch of an Alice in Wonderland collection inspired by the upcoming Disney flick, directed by the brilliant Tim Burton. OPI's knack for clever polish names makes this collaboration a perfect fit for such a whimsical story.The collection includes limited edition polishes Absolutely Alice, Mad as a Hatter, Off With Her Red! and Thanks So Muchness! in shades of red, blue and a multi-colored glitter that made me say "WOW!"  Check them out after the jump!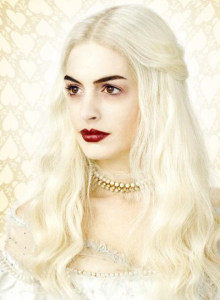 Ever since images started popping up on the internet, I've been curious which makeup brands would launch collections based on the movie.  I mean, Anne Hathaway could sell boatloads of red lipstick with this promo image alone.  And have you seen Helena Bonham Carter as the Red Queen?  Her fiery red locks would make Magenta from Rocky Horror jealous.  When is an accompanying at-home color coming out?So I have to say I was a bit surprised that OPI created two red polishes rather than a white for this collection.  Wouldn't a white with red glitter (maybe even tiny heart shaped glitter) look amazing?  Yes that's a bit childish but you must admit it would be fun and Alice In Wonderland deserves some fun.  Though to OPI's credit, there is plenty of fun in the two glitters they did include.

You may have picked up on my love/hate relationship with glitters in the past.  If they're truly unique I'm in love but I HATE removing them.  Like it's worse than the tingles I get from the thought of wet wool mittens. BLECH!  Unfortunately there are no short cuts where glitter removal is concerned.  It's all about patience and soaking the polish with acetone remover BUT the glitters in this collection are totally worth the pain.
Absolutely Alice did absolutely nothing for me in the collection promo pics but on the nail, WATCH OUT!!  Mingling amongst the eye catching royal blue glitter are pops of gold, the color of Alice's blonde locks.  It adds a whole new dimension to what would otherwise be just another blue glitter.  It's truly dazzling although because this is just a whole mess of glitter suspended in a clear base, you need three coats to achieve opacity and at least one thick layer of Seche Vite to avoid a grainy finish.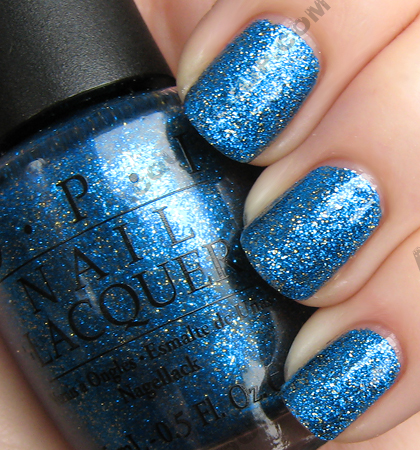 I tried very hard to show you the actual color but these images are still a little off.  I went looking for a similar base shade in another polish for reference and the closest I can find is Color Club Sexy Siren glitter though Absolutely Alice is a touch deeper and more blue.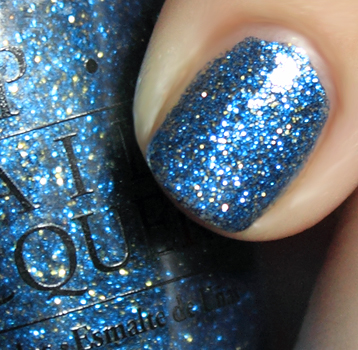 Mad As A Hatter is one big confetti party encapsulated in polish.  Think Lippmann's Happy Birthday but with smaller, round micro-glitter.  As I roll my nails in the light, I see a rainbow of colors that come together to make me think of New Year's Eve. In fact as I was staring, mesmerized by the effect, all I could think was how I HAVE to wear this on NYE next week.  What impressed me is the density of the glitter.  With three coats I had no bald spots.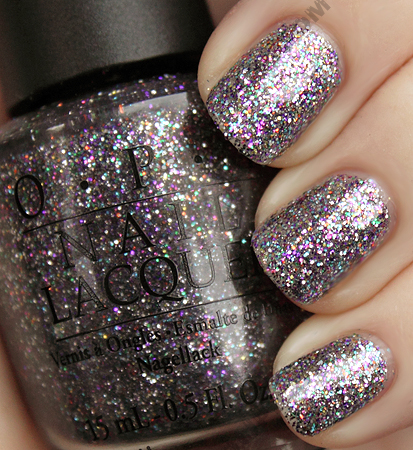 I took this photo under artificial light hoping to capture even a hint of its sparkle factor but this is definitely one color that benefits from being seen in person.
Thanks So Muchness! is a berry red metallic shimmer.  As you apply it, you can see those telltale lines that indicate the shimmer is pearlized.  Though flecks of red micro-glitter that are randomly dispersed throughout the polish, hide that from the casual observer.  The formula is smooth and well pigmented requiring a standard two coat application.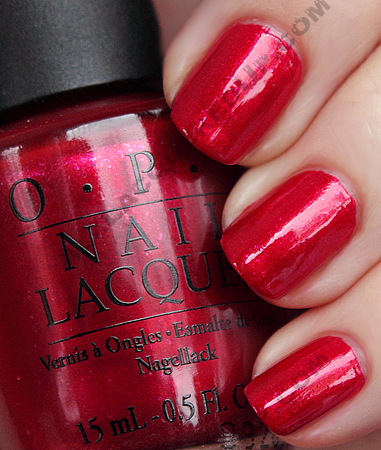 Off With Her Red! is a tomato red creme.  It applies well and is completely opaque, achieving bottle color in two coats, but it doesn't stand out. I get that red is an integral part of the Alice in Wonderland color story but I personally feel this one is a throwaway.  It's a fine color and all but I would rather see something based on the Cheshire Cat or Caterpillar.
OPI's Alice In Wonderland collection launches in January.  The polishes retail for $8.50/ea and can be purchased at professional salons nationwide including Ulta, Regis, Trade Secret, JC Penny, Beauty Brand, Beauty First and of course certain e-tailers will have the line as well.
Is anyone else geeked up for the release of Alice In Wonderland in March??  With Tim Burton putting his twist on the classic tale, I know it will be a hit.  Which of these AIW polishes will you be rushing out to buy?
Disclosure: A product sample was furnished to me by OPI. For further information view my Disclosure Policy.