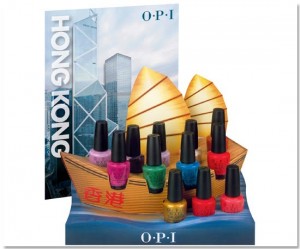 One of the most anticipated collections of the season, OPI Hong Kong takes us to the far east and I don't want to come back.  Following what I consider a pretty boring year for OPI (I just didn't LOVE Spain & South Beach) they're already off to a great start with Alice in Wonderland and Hong Kong.  I hope the momentum keeps going throughout the year.

Of course I've been geeked over the idea of a new OPI green so Jade Is The New Black has been on my mind for months and it did NOT disappoint.  I dare say it may take down Rainforest as my all-time fave OPI.  That's a huge statement people!

I've got the first half of the collection for you today so check out Jade Is The New Black, Suzi Says Feng Shui, Meet Me On The Star Ferry, Bling Dynasty and Pearl of Wisdom after the jump!
Click here to view more pictures and read the rest of this story.