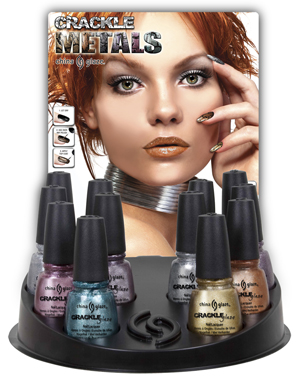 THE HOTTEST METALS GET CRACKLED
China Glaze Introduces Six New Crackle Glaze Polishes in Sparkling Metallics for Summer 2011
There are even more crackles on the horizon. Crackle nail polish fans can rejoice over the China Glaze Crackle Metals collection. I've recently been playing with some metallic crackles from Sally Hansen and OPI and as much as I haven't given in to the trend, I must admit the metallic versions are pretty cool looking. A whole collection of metallics definitely has me intrigued. My only question is, where is the GREEN crackle love?
Keep reading for an up close look at the Crackle Metals bottles and shade descriptions.

Set your summer style to "sizzle" with China Glaze's new Crackle Glaze Metals collection. The pioneer in crackle technology, China Glaze takes the beauty phenomenon to the next level with this second-generation polish that pairs the edgy innovation of crackle with the elegant beauty of metals. The China Glaze Crackle Glaze Metals collection features six sparkling metallic colors including:
Cracked Medallion – Bold bronze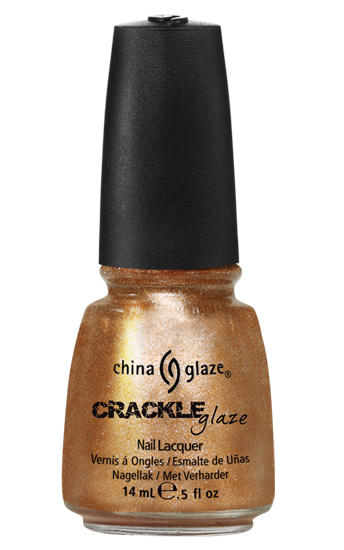 Haute Metal – Pale pink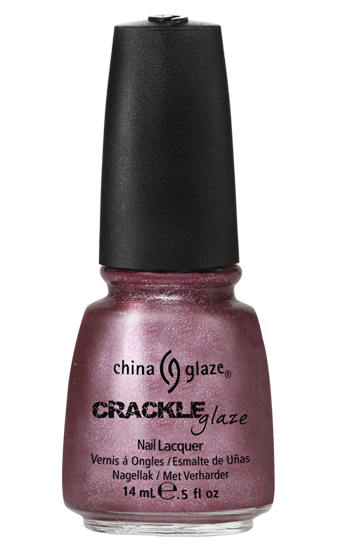 Latticed Lilac – Soft lavender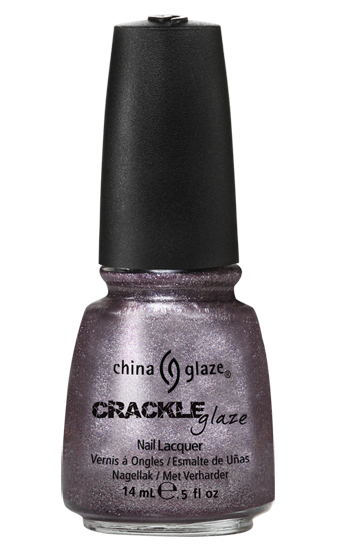 Oxidized Aqua – Deep aquamarine blue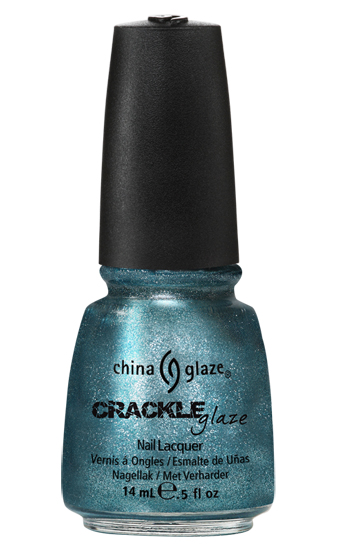 Platinum Pieces – Shimmering silver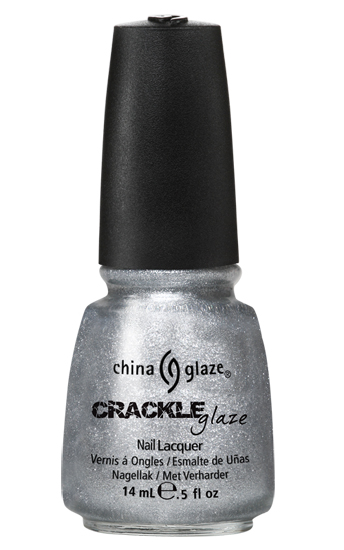 Tarnished Gold – Warm, honeyed hue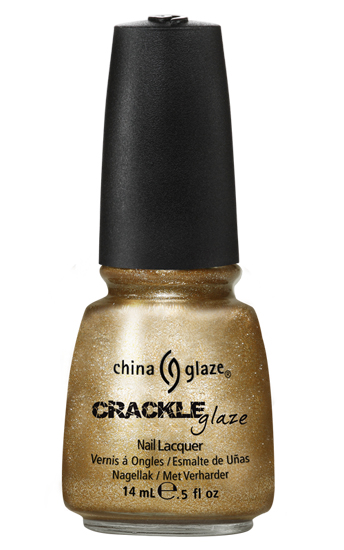 Create dramatically different looks with just one sweep of China Glaze Crackle Glaze Metals. Layer over different base colors to create bold styles. Use a lighter coat to create a fine crackle, a thicker coat for a deep shatter effect. As versatile and edgy as China Glaze's biggest celebrity fans (Lady Gaga, Rihanna, Nicole Ritchie and Kelly Osbourne, to name a few), Glaze Crackle Glaze Metals is sure to be this summer's hottest beauty trend!
China Glaze Crackle Metals are coming soon to stores and salons nationwide including ULTA and Sally Beauty.
Are you excited about metallic crackles? Which ones do you plan to get? What type of crackle do you prefer? Cream? Shimmer? Metallic? Or none?