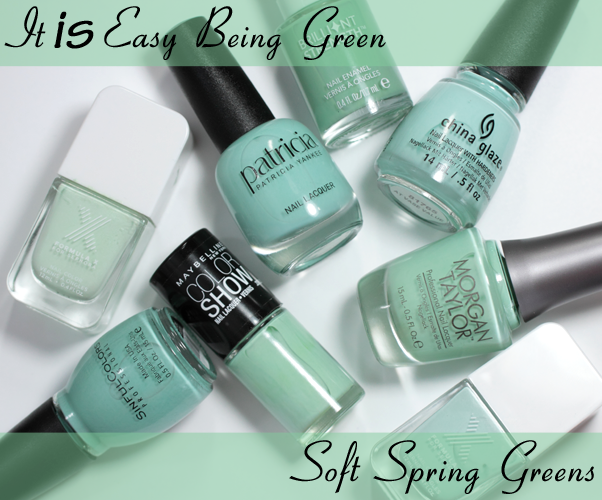 As the spring, and now summer, collections continue to roll out, my green-loving heart has been palpitating over all the mint-y goodness I keep seeing. From Dermelect Au Courant to Sally Hansen Pique Side, I can't get enough. So, here are eight more mint green nail polishes to satisfy your spring green needs.


China Glaze At Vase Value ($7.50, ULTA.com) is pale and creamy with hints of Tiffany blue. It has a china-esque feel. (3 coats)
Formula X Illustrious ($10.50, Sephora.com) – This pastel has a ton of pigmentation and subtle green pearl that adds an understated glow. (2 coats)
Formula X Unmistakable ($10.50, Sephora.com) is a whisper soft aqua.  (3 coats)
Maybelline Color Show Green With Envy ($3.99, ULTA.com) treads towards lime territory with its yellow-ish undertone. (3 coats)
Morgan Taylor Mint Chocolate Chip ($8.50, LoxaBeauty.com) is the perfect peppermint ice cream hue. (2 coats)
Patricia Nail Lacquer Abundance ($9, RickysNYC.com) is the most blue-based of all the shades featured here. Ideal for cooler skin tones that have a hard time wearing mint. (2 coats)
Revlon Brilliant Strength Entice ($7.99, Drugstore.com) is a cross between jade and mint and so pigmented. I barely needed two coats.
Sinful Colors Nice Stems ($1.99, Walgreens stores) is a LE spring shade so get yourself to a Walgreens or RiteAid right quick if you don't want to miss out.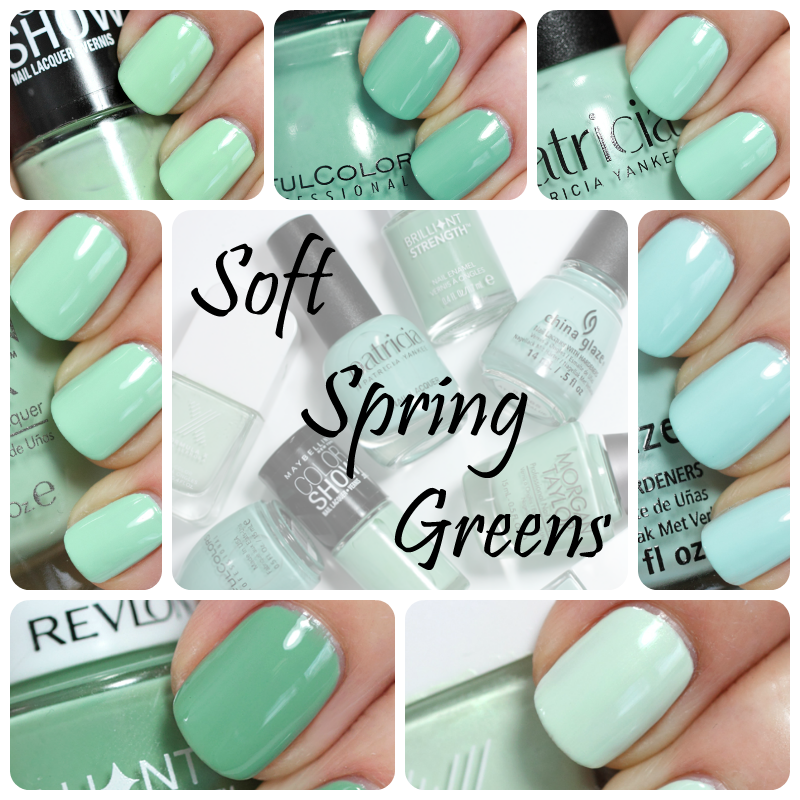 Not enough greens? Check out my Green Nail Polish Swatch Gallery or check out some of the other greens I've reviewed for Spring 2014.

What is your all-time favorite mint polish? Which of the eight shades I shared are you loving? When it comes to greens, do you prefer pastels, brights or emeralds?
Disclosure: Product samples were provided by reps for China Glaze, Formula X, Maybelline, Morgan Taylor, Patricia Nail Lacquer. Affiliate links appear in this post. When you purchase through an affiliate link, you help support this site. For more info view my
Disclosure Policy
.