ALU Pol-history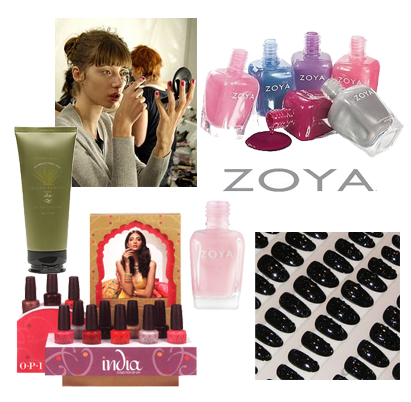 This Week in ALU Pol-history is a series where I transport you a la Mr. Peabody's WABAC (wayback) Machine to check out my favorite past polish posts. Newbies and old school Fanatics, take a look and see what you've missed!
February 2007
I took on the MUA Nail Board's "dare week" by wearing sheer polishes (so NOT me) and finally discovered a sheer I love; Zoya Bailey.
I flipped for the matching berry lips & tips at the Diane Von Furstenberg runway show during New York Fashion Week.
February 2008
I fell in love with OPI all over again thanks to the incredible new formula in the India collection.
I took you backstage with me at my very first New York Fashion Week show and it was a doozy;  Kimora Lee Simmons Baby Phat collection.
February 2009
We took a look at the Zoya Twist Collection which included standout shades, Jo (cornflower blue) and Harley (shimmering gray).
Thanks to ALU Mom & Dad I was able to share with you my favorite hand cream from Aruba Aloe.
It's the first week of February and even though that stupid groundhog predicted six more weeks of winter, I'm choosing to ignore him. It's a sunny day in the Cleveburg and the days are finally starting to feel longer. So despite what that rodent says, I'm feeling optimistic about an early spring.
Today is Superbowl Sunday and this year the boyfriend and I are staying home. We're stocked up on plenty of good beer and junk food and at some point he's going to shovel his way to the grill (what a man!). I'm leaving for Fashion Week early Friday morning so I wasn't really up for a party anyway. Plus, I'd really love to hear the commercials for once. It's the only reason I watch the stupid game.
What are your plans for the evening? Did you do anything fun over the weekend? What's on your nails at the moment? Mine are a skittles of holos and metallics (all things you'll see soon!).