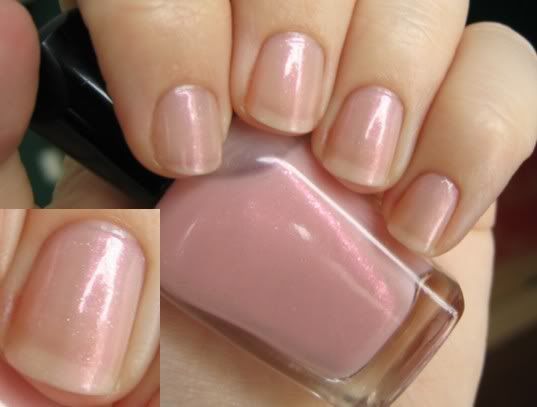 Ding, ding, ding we have a winner!! Finally a sheer I not only like but love. Zoya Bailey is a perfect pink sheer with silver micro-glitter and pearly shimmer.
The application was smooth and even. Zoya's formula is slightly thick but it spreads well with no streaking. I was a bit rushed this morning when I applied it but that didn't affect the outcome. Even in person, my mani looks as close to flawless as I've seen my tips in a while.
With my "Dare Week" coming to a close, I realize that I enjoyed this challenge much more than I expected. Even though my first pick wasn't a winner, it lead me to here. I now have a color that I can slap on when my nails are bare and I don't have time to deal with applying my usual bright/dark colors.