CND Monday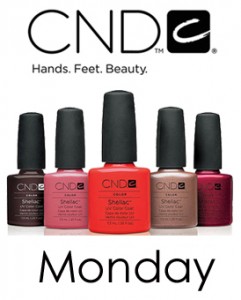 In this special edition of CND Monday, ALU contributor Christine shares her CND Shellac experience with us.

Last Monday Christine talked about the Shellac application process and now after a full four weeks of wear she's back to give us her verdict on how it held up on her nails and what the removal process was like.

I saw Christine about three weeks into her wear test and outside of the growth issue, her polish still looked flawless.  No nicks, dents or chips.  What makes that even more impressive is this is a girl who plays roller derby with Cleveland's own Burning River Roller Girls.  She takes a beating on the regular and still her Shellac held up.  ps remember when I wrote about seeing Whip It?  Christine was the friend I mentioned.

Let's see the final results, shall we?