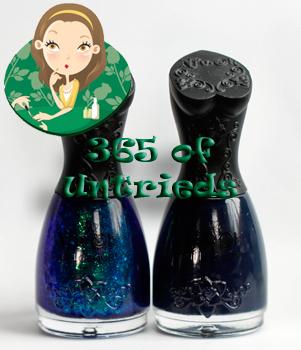 365 of Untrieds is my personal challenge to weed through the polishes in the ALU stash that I've been wanting to try but just haven't gotten around to.
Yesterday a reader posted on my Facebook wall raving about how amazing the famed holo Nfu Oh 61 is and blaming me for finally caving on a bottle. A blame I happily accept.
Naturally that had me revisiting my Nfu Oh stash which contains at least 5 untried colors. What started out as a simple creme manicure with Nfu Oh 570 ended up becoming a full on sparkle-gasm involving Nfu Oh 52. Keep reading to find out why.
Click here to view more pictures and read the rest of this story.