JINsoon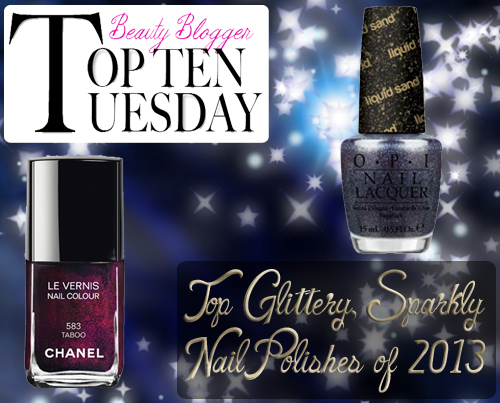 As 2013 winds down, this is a great time to reflect on all the great nail colors we've seen. In this week's Top Ten Tuesday, we're focusing on glittery, sparkly beauty and I'm looking back at the best blinged-out nail polish colors of the year. Keep reading to see which ones made my list!
Continue Reading »
The JINsoon Tibi nail polish collection for Fall 2013 is, in a word, SPARK-TACULAR! Known for her high fashion, glossy cremes, Jin Soon Choi, took a different route with her eponymous line when she teamed up with tibi designer, Amy Smilovic.
Sticking to her simple, sophisticated roots, Jin created five sparkling shades that are refined and elegant. Yet, adding a layer of the new Matte Maker top coat brings out the urban, utilitarian feel of Tibi's fall line. Named after minerals and rocks, these shades hit on the jewel tone and vampy nail trends that are shaping up to be the theme of Fall 2013.
Continue Reading »
With the launch of her eponymous nail polish line, JINsoon, Jin Soon Choi has become one of the leading ladies of lacquer. Known as a sought-after Editorial Manicurist, Jin has an eye for fashion and color that is reflected in her work in both print and runway.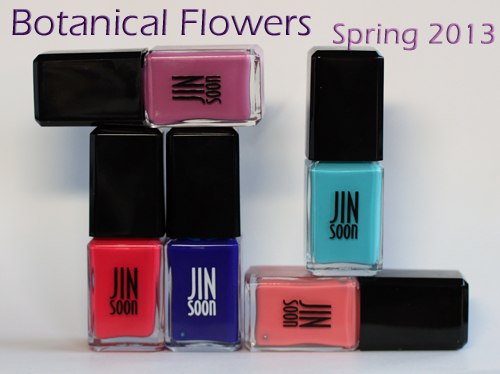 I met Jin through a mutual friend and I've come to find that she is one of the hardest-working, humblest people in the beauty biz. In the midst of the craziness that is backstage at New York Fashion Week, she always greets me warmly with smiles and hugs. Plus, she, and our friend Heather Park, introduced me to the deliciousness of Korean BBQ. It was on one of those outings that she mentioned wanting to start her own nail polish line and I couldn't be happier that she made her dream come to fruition.
Launched last fall, the JINsoon line consists of six permanent Quintessential shades in classic colors of red, pink and nude but it's the seasonal trend hues in the A La Mode collection that speak to my non-traditional, color-loving heart. For Spring 2013, the shades are inspired by Botanical Flowers.
"Botanical flowers is a reflection of my love for the arts and background in high fashion," says Jin Soon Choi. "The vivid pigments that I discovered during a visit to Monet's Garden exhibit at the New York Botanical Gardens influenced my new colors."
Continue Reading »