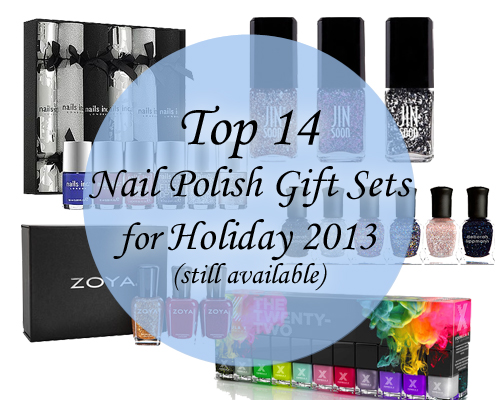 I don't know about you all but, I'm the worst shopper when it comes to the holidays. I'm always that fool, wandering around on Christmas Eve, hoping to discover the perfect gift for my friends or family. Shopping lists and a plan? NEVER! As much as I'd love to be that person who has everything done before Thanksgiving, it's just not going to happen.
So, if you're a major procrastinator, like me, I've compiled a list of the best nail polish gift sets that are still available and will arrive by Christmas. Some are even ON SALE! Happy shopping!


butter LONDON Double Take Set ($24, now $19, ULTA.com) are full-size duos. Ice includes: Bluecoat and Leccy Top Coat. Fire includes: Rebel Fox and Brass Monkey Top Coat.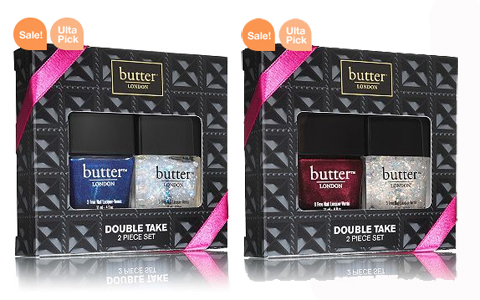 Ciate Tree Trinkets ($30, now $21, Nordstrom.com, Sephora.com) would be a treat to find hanging on the tree Christmas morning. The set includes: 6 Tree Trinkets, 6 Gift Tags, 6 Mini Paint Pots in Blizzard, Glitterball, All Aglow, Candy Cane, Naughty or Nice? and Yule Rules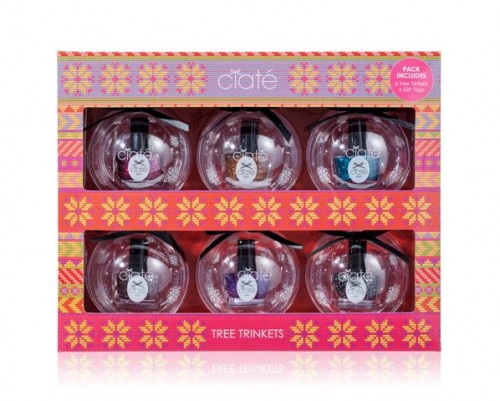 Deborah Lippmann Big Bang ($78, now $70.20, Nordstrom.com) is a fabulous way to indulge the polish lover in your life in the world of Lippmann color. Outside of Lara's Theme, these are all new minis.
Includes: .27oz mini nail lacquers in Shades include: Sweet Life (creme), Bad Moon Rising (shimmer), Scream & Shout (creme), Girl on Fire (creme), Sunshine Superman (shimmer), Lara's Theme (creme), Harlem Shake (creme), One More Night (creme), Big Blue Note (creme), Green Eyed Lady (shimmer), Sparks Fly (glitter), Invincible (creme)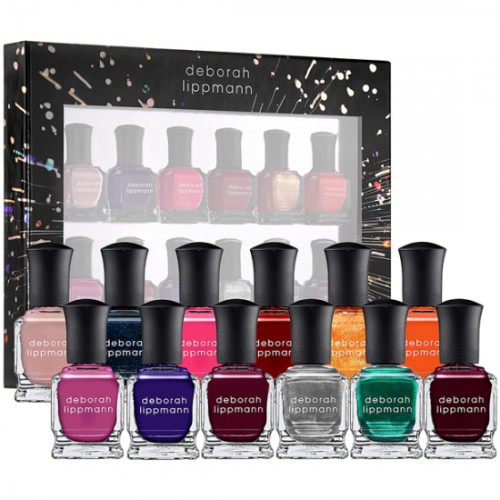 Deborah Lippmann Starlight ($49, now $44.10, Nordstrom.com) is a set of six new mini glitters for the person who loves to bling out their nails. Includes: .27oz mini nail lacquers in Twilight Tone, Blinded by the Light, Cosmic Love, Fantastic Voyage, Champagne Supernova, Lost in Space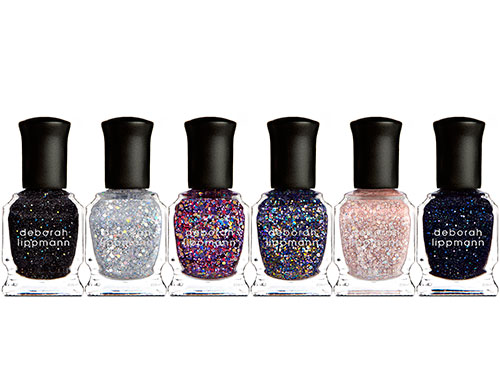 Deborah Lippmann Wicked Set ($29, now $20, Sephora.com) is ideal for a musical theater lover or anyone who loves green nail polish, like I do! Includes: .27oz mini nail lacquer in Defying Gravity (Elphaba's unlimited green), Popular (Glinda's glistening pink),One Short Day (positively perfect emerald)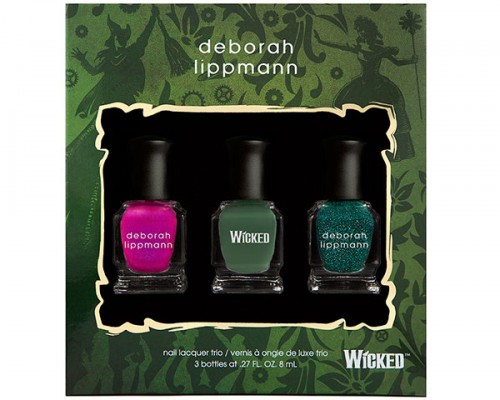 Formula X for Sephora, The Twenty Two ($55, Sephora.com) is a great intro to the new Sephora exclusive polish line. Includes: 0.13 oz x 22 Nail Polishes in a range of colors and finishes.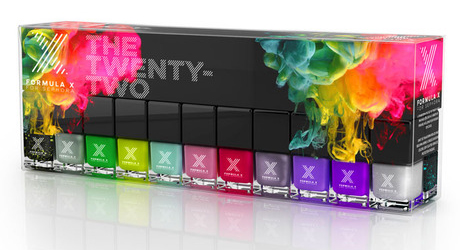 JINsoon Holiday Toppings Gift Set ($48, Nordstrom.com) is a set of three full-size glitter toppers to add sparkle to your holiday manicure. Includes: Gala, Fête and Soirée.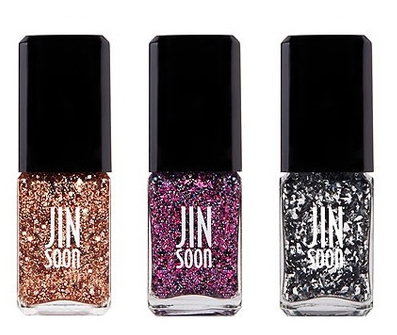 Nails Inc Christmas Crackers ($38, Nordstrom.com) comes with six full-size polishes in festive "Christmas Crackers" packaging. Includes: Kensington High Street, Trafalgar Crescent, Mayfair Mews, Baker Street, Mayfair Lane and Kings Road.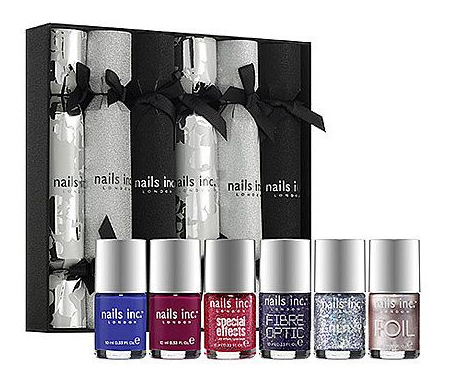 Nails Inc My Nail Polish Diary ($42, now $29, Sephora.com) is a year's worth of nail polish in one adorable set. The 12 mini bottles (.13oz) include: Kensington Caviar Top Coat, 6 full coverage colors and 5 special effect glitters and top coats.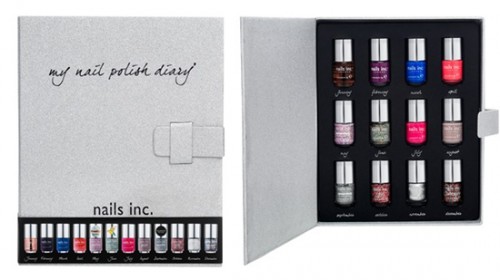 NARS Guy Bourdain 'Beautiful Stranger' Mini Nail Polish Coffret ($35, now $31.50, Nordstrom.com) comes with four mini NARS nail polishes in Lost Red, Shameless Red, Dance Dance Dance and Manosque. These shades are exclusive to this set and not available in full-size.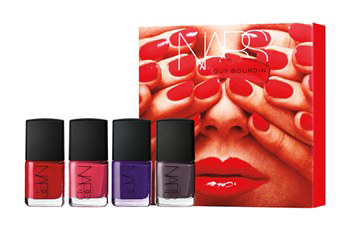 The New Black 'Party Rock' ($32, Sephora.com, Beauty.com, ULTA.com) is a set set of 8 micro fine electro glitter shades.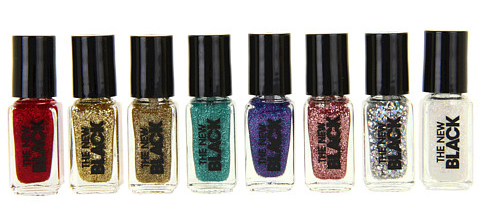 Nordstrom Beauty Shimmer Nail Set ($12.95, Nordstrom.com) comes in three color options and is great for the crafty, DIY nail fanatic. This is one of the least expensive all-inclusive nail art kits I've seen, so it's a fab way to get in on the trend without spending a ton.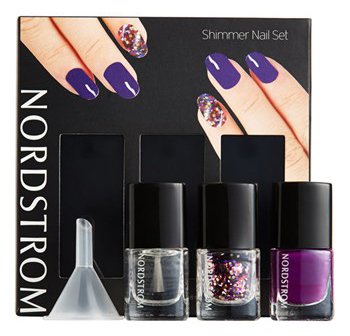 OPI Mariah Carey Mini Holiday Hits ($12.95, now $6.95, ULTA.com) makes for a great stocking stuffer. Especially at the reduced price. Includes: Visions Of Love, Warm Me Up, Wondrous Star, and All Sparkly and Gold.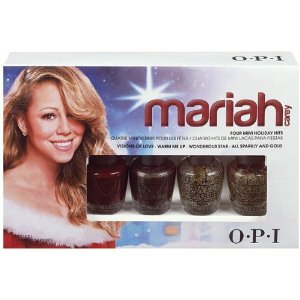 Zoya Dream Box ($24-96, Zoya.com) are beautifully packaged and come in an array of color options. Choose from pre-made 3, 6 or 12 color sets or create your own.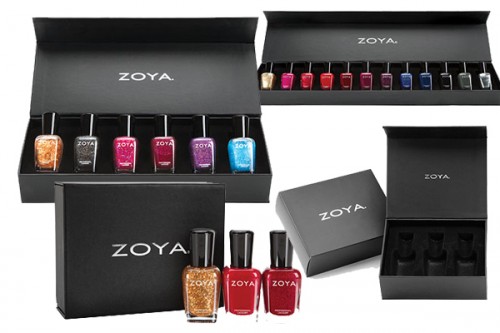 Are you a last minute shopper or are you done and relaxing while the rest of us scurry around? Do you plan to pick any of these up for your friends and family or as "treat yo self" gift? I know I would love the NARS or Formula X for Sephora sets (hint, hint MOM!).
Shop The Post
Disclosure: Product samples were provided by reps for butter LONDON, Deborah Lippmann, and JINsoon. Affiliate links appear in this post. When you purchase through an affiliate link, you help support this site. For more info view my
Disclosure Policy
.