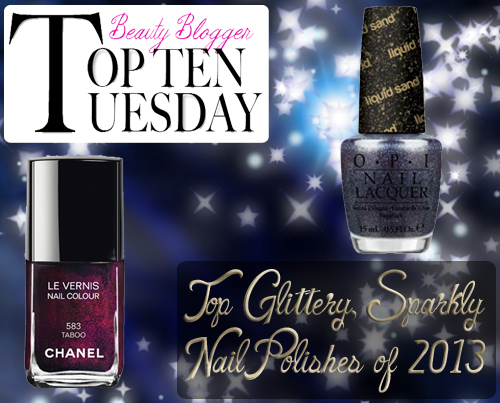 As 2013 winds down, this is a great time to reflect on all the great nail colors we've seen. In this week's Top Ten Tuesday, we're focusing on glittery, sparkly beauty and I'm looking back at the best blinged-out nail polish colors of the year. Keep reading to see which ones made my list!


Chanel Taboo ($27, Nordstrom.com) may not be the most sparkly polish on the block but it's definitely one of the best colors of the year. Chanel's price tag is more than justified with this beauty.
China Glaze All Wrapped Up ($7.50, ULTA.com) is rich, full-coverage glitter at its finest. It makes the bothersome removal process worthwhile.
By now, you all know how I feel about pink which just goes to show how magical Deborah Lippmann Mermaid's Kiss ($19, Nordstrom.com) truly is. There are very few pink nail polishes in this world that I feel are worth wearing multiple times and this luscious confection is forever on that list.
Okay, so maybe I'm a bit biased but I'm really proud of the collection I created for Sally Beauty and FingerPaints Our Tips Are Tealed ($5.29, SallyBeauty.com) is one of the best teal greens I've ever worn. I'm totally the braggy mom and I'm not apologizing for it!
JINsoon Obsidian ($18, Sephora.com) is one stunning black glitter polish. It's inky and pigmented yet loaded with multi-colored sparkle.
MAC Fierce Entrance ($17.50, Nordstrom.com) is, hands down, the most gorgeous foil metallic of 2013. Its unique blend of champagne, gold and bronze metallic glitters is something special.
OPI Alcatraz Rocks ($9, Drugstore.com) kicks the butt of all other Liquid Sands. The multi-colored glitter madness packed into that indigo base is spectacular. Even if you're a texture hater, this is one you shouldn't skip out on.
Honestly, any of the Sally Hansen Fall 2013 Insta-Dri shades could have made this list. It was one of the top collections of 2013 in terms of sparkle, pigmentation and color range. However, Quick Jeanius has a hold on my heart.
If you read my post last week about Urban Decay Zodiac ($15, Sephora.com) you shouldn't be surprised to see it make the list. How could I leave off one of the most amazing greens I've ever seen?
I really can't name just one of the Zoya Fall 2013 PixieDust ($9, Zoya.com) shades as "the best." In general, Zoya wiped the floor with the competition in terms of sparkly texture. Every.Single.PixieDust.Shade.Is.A.Winner. And choosing between Carter, Sunshine and Tomoko is like choosing a favorite pet. Not gonna happen!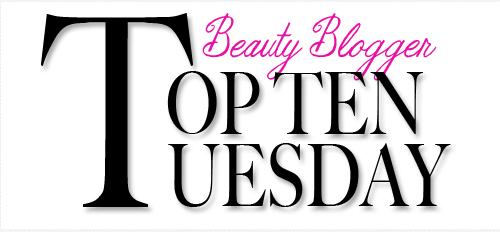 So now that you've seen my favorite sparklers of 2013, tell me yours! Are any of my choices on your list?
Disclosure: Product samples were provided by reps for the brands featured. Affiliate links appear in this post. When you purchase through an affiliate link, you help support this site. For more info view my Disclosure Policy.