As I'm sure you've figured out, I'm a sucker for greens, blues and purples. Even before I became the full fledged polish fanatic that I am today, those were always the shades I gavitated to. I grew up in a purple bedroom with purple shag carpet that remained until my parents moved 12 years ago. For the majority of my life the only jewelry I wore contained my birthstone, emerald. And my first car was a white convertible with slate blue leather. I've had two electric blue cars since.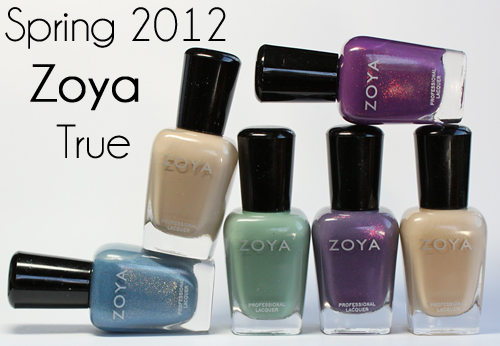 So you can imagine my joy when I laid eyes on the Zoya True nail polish collection for Spring 2012. They couldn't make it any more "me" if they tried. Not unless they can make an emerald green holo happen, ha!
A fresh bloom of dewy color. Inspired by the runway looks of top designers this collection features slightly muted and unexpected spring shades in six easy to wear, full-coverage creams and metallics.
I'm sure like a lot of you, I feel programmed to expect Spring to be all a flutter with sheers, pastels and brights. So much so that anytime a brand releases anything outside that color box, I get excited. The True collection certainly gives me butterflies.

Formula & Application: Zoya is a 4-Free brand (including formaldehyde resin) plus they leave out camphor, which can be an irritant. Their signature Italian glass bottles have a tapered, shiny black plastic cap that rests comfortably between the thumb and index finger while polishing. The brush is short, round and medium in girth with flexible bristles that allow for ease of control.
The Zoya formula tends to feel a bit watery and that can lead to coverage issues. For the most part I was able to get away with two thin coats but on some nails I had to throw on an extra layer to make up for dragging near my cuticle. As I shared in my Zoya Ivanka Wear Test, Zoya nail polishes wear best with the full Zoya Color Lock System or top coats that exclude Cellulose Acetate Butyrate.

Zoya Bevin is a sage green creme. There was a point in my life where I was obsessed with the color sage. I battled with the boyfriend to paint a room in our old condo sage (I lost) and ended up buying every sage colored accessory I could find instead. This version of sage is a bit more energized. Not quite as diffused as what I typically think of as sage.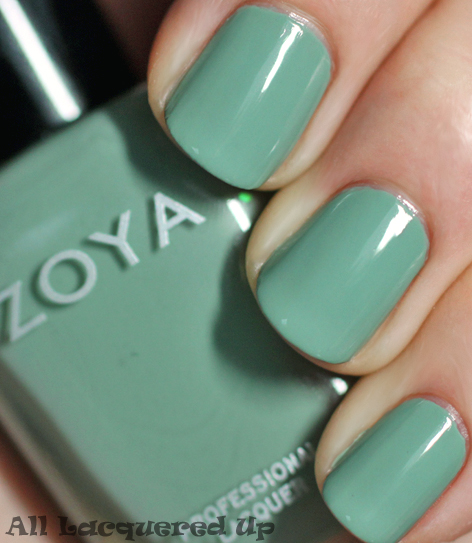 Zoya Cho is the D'Artagnan to the Three Musketeers that are the Zoya Touch collection. A full coverage French vanilla with a subtle silver shimmer. If any of the neutrals in the Touch collection were too peach, pink or yellow, your inner Goldilocks will be satiated with Cho.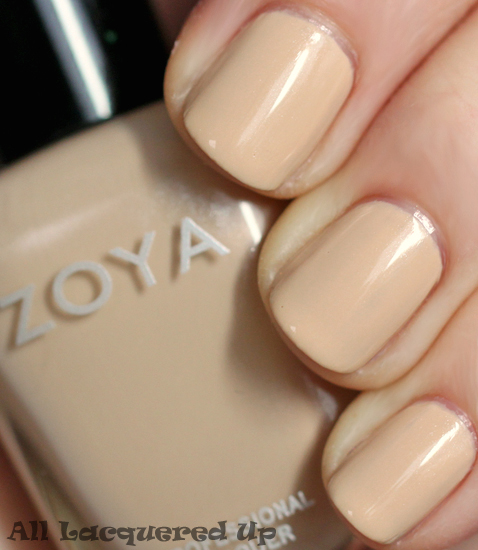 Zoya Farah is one of those, would you like some coffee with all that cream, kind of shades. It's a great, work-friendly neutral that doesn't lean so far towards yellow to make it unwearable for cooler skin tones.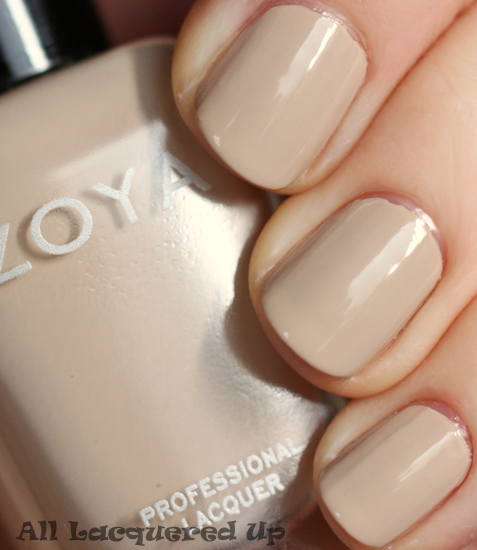 Zoya Lotus is a smoked-out, deep violet sprinkled with magenta metallic flecks. It's an edgier twsit on those smokey purples that were so popular a few years back (eg OPI Parlez Vous OPI?).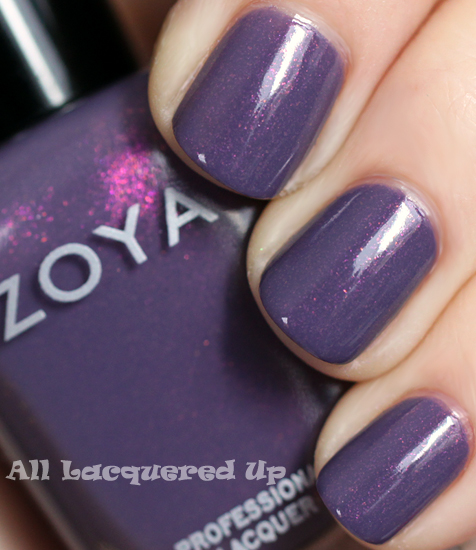 Looking at slate blue shimmer, Zoya Skylar, for the first time I couldn't help but think, "RBL Catherine H?" They are definitely cut from the same cloth but Skylar is lighter and doesn't have as much royal in its base. It's more like if you mixed some butter LONDON Victoriana and a drop of white in Catherine H. The gold, blue and light pink flecks really set this one apart from its competitors.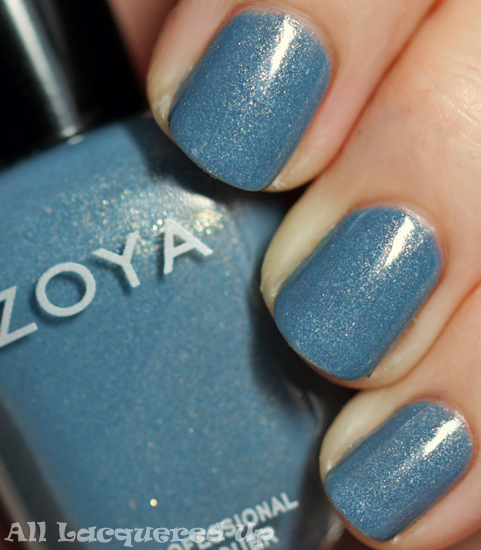 Zoya Tru is a grape-y shimmer packed with reddish bronze micro-shimmer. Zoya is calling this an "orchid" shade but I always think of orchids as having more pink to their base color than this. It actually matches a sweater I bought recently in a color named "The Grape Cape" so there you have it.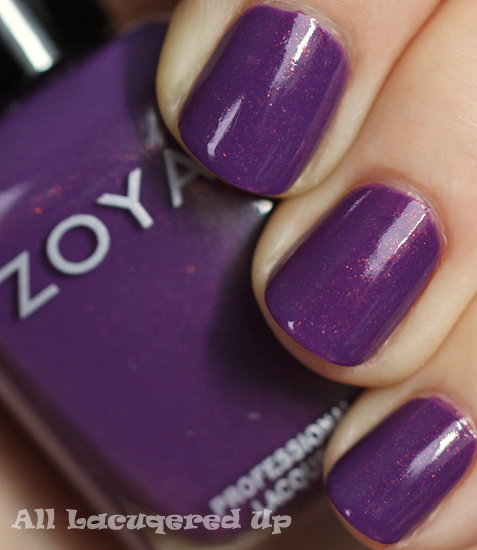 Bottom Line: Even though I don't pull out the neutrals that often, there isn't a color in this collection I would label as a "pass" or one I plan to pass on to friends. If I just HAD to pick a top three, they would be Skylar, Bevin and Lotus.
Zoya True for Spring 2012 is on sale now. Zoya nail polishes are available online at Zoya.com and at salons nationwide including ULTA. Visit the Zoya Salon Locator for a retailer near you. Zoya nail polishes retail for$8/ea for a .5oz bottle. Don't forget, you can try before you buy with the Zoya Color Spoon program.
Are these colors ringing TRUE to you? Which ones will make it into your spring nail wardrobe? What if you had to pick just ONE?
Disclosure: Product samples were provided by Zoya. For more info view my Disclosure Policy.