Zoya Wants To Spoon With You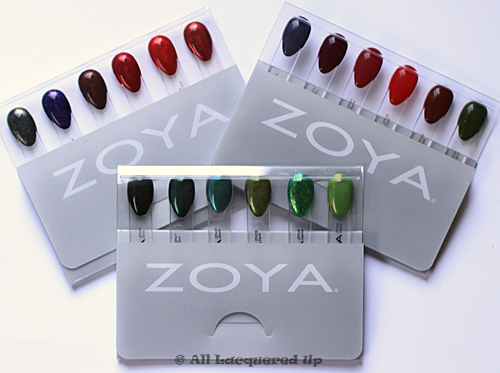 Do you REALLY love nail polish? Have you ever purchased a color online or from a color chart only to find that it doesn't match the picture? Have you always wanted to be able to try on nail polish the way you do clothing?
Well, what if you could see EXACTLY how any Zoya color would look on YOU before you buy it? What if you could make sure you ALWAYS get your perfect pink? Or perfect red. Or purple! ANY color! Any shade, EVERY TIME! Well now you can…
The fairies at Zoya have flipped the script when it comes to shopping for nail polish online. Thanks to the Zoya Color Spoons you can see the actual polish colors before buying with no real out of pocket expense.  This new innovation in the online shopping experience is going to change the way you buy nail color.
ALU was granted the exclusive blog preview of the actual color spoons to answer any questions as to how the spoons stack up against the real deal.  See for yourself!

When I sat down to chat with brand founder Zoya Reyzis at Cosmoprof, Zoya's Media Relations & Design head, Erin Giddings, said to me, "Zoya wants to spoon with you!" You can imagine how that threw me off with Zoya sitting right there. Um, okay?? As charming as Zoya is, I'd do just about anything she asked of me but spooning?  Right there on the show floor?  The funny part is that Zoya herself didn't know what the slang term "spooning" meant. To her, it's a tool for eating. So adorable!
The Zoya Color Spoon program is a simple and ingenious way to see the actual nail colors prior to purchasing.  Beginning today, September 1st, you will now have the option to order a Zoya Color Spoon of your desired color before buying the actual polish.
The spoons, which use actual product, cost 50 cents each with FREE SHIPPING.  Order as many spoons as you like, there is no limit.  The sweet part… the 50 cents you spend on each spoon gets banked into your Zoya account to be used on your next Zoya.com purchase.
Not only can you see the color before you buy it but it's a great way to compare similar colors.  Zoya has an extremely diverse color range including 10 gorgeous greens.  Not everyone wants to own every green polish ever made, though I can't understand that, so by ordering the green Zoya Color Spoons you can find the perfect green for your skin tone and tastes.
Zoya Envy, Suvi, Akyra, Irene, Ivanka & Midori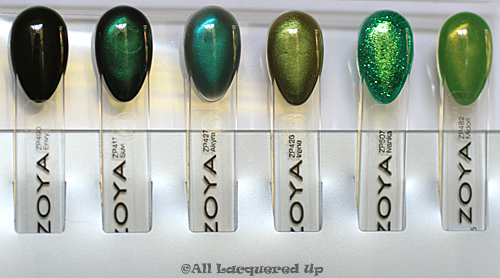 What I love even more is that because the spoons use actual Zoya nail polish you see the color as it will appear dried on your nails. As we all know, like wall paint, nail polish dries darker than what you see in the bottle. I always photograph my swatches after the polish dries which is why my swatches appear darker than others online. The Zoya Color Spoons work in the same capacity.
Zoya Suvi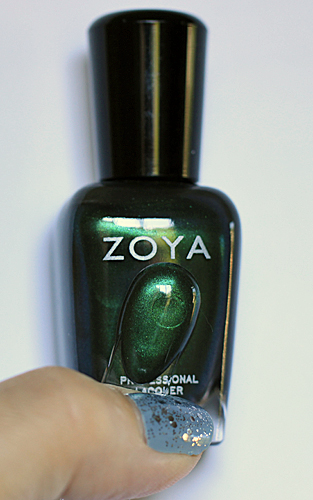 Even better, you can order a whole collection at one time and choose your favorites from the line. Of course these means you must have the patience to wait for your spoons to arrive before ordering but it takes away the disappointment of ending up with a color that won't work for you.
Zoya Wicked – Edyta, Julienne, Cheryl, Karina, Carrie Ann, Kym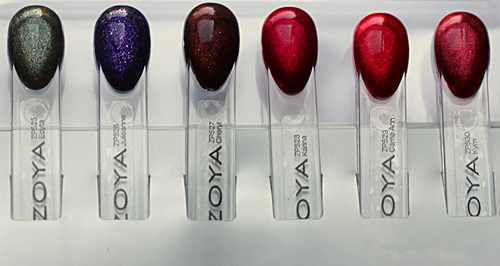 Zoya Cheryl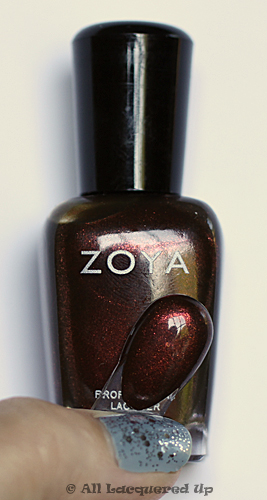 Zoya Wonderful – Kelly, Stacy, Burke, Kristi, Cola, Shawn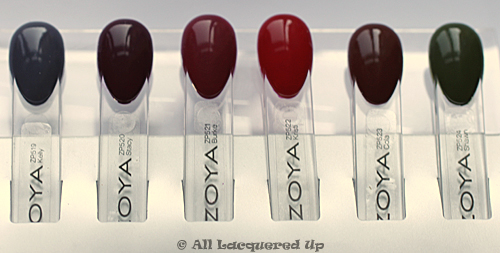 Zoya Kelly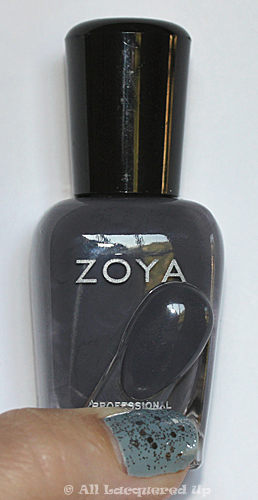 Zoya put together this great video explaining the program in case there is anything I haven't made clear.

Additional details from Zoya:
Simply visit www.zoya.com, select a color(s) to try, click on the coordinating Zoya Color Spoon option in the product ordering area to add the color spoon to your shopping cart. Order as many as you would like. After your order has been approved and processed, zoya.com will ship your selected color spoons out for you to try and email you a confirmation along with your spoon value code (code will also be available under the "my account" section of www.zoya.com so you never have to worry about losing it).*
*All Zoya Color Spoon sales are final. One time personalized spoon value code. Zoya Color Spoon value code can be applied to any polish or treatment item at www.zoya.com. Code cannot be used to purchase additional spoons.
What do you think of the Zoya Color Spoon program? Do you see yourself utilizing this new service? If you place an order, tell us how many spoons you bought.
Disclosure: Product samples were provided by Zoya. For more info view my Disclosure Policy.