White
Rescue Beauty Lounge announces L'Oiseau de Feu, Ji Baek's Pre-Fall collection inspired by the metamorphosis of colors brought on by Hurricane Earl.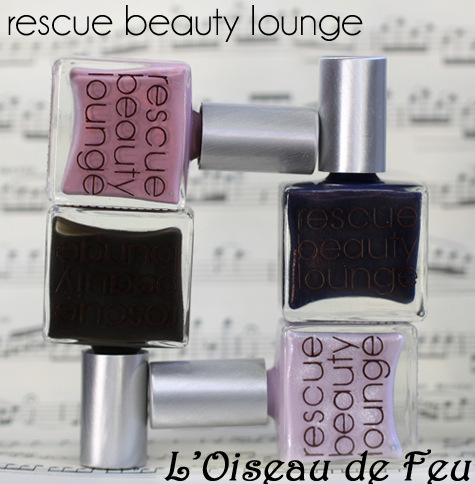 "During my St. Barts vacation last August, I felt a frantic energy that I had never before witnessed in that familiar, peaceful paradise. There were scattered chaotic rhythms of energy as Hurricane Earl approached. As the storm unfolded, my inner dramatic stage director's heart started to beat to the rhythms of Igor Stravinsky's L'Oiseau de Feu (The Fire Bird). The honking brass section mirrored the hysteria on the island and the wind started to howl irksomely, just like Stravinsky's French horns and bassoons. I peeked out the door and was mesmerized by the colors of a romantic and moody sky."
As a former band geek, I even marched for one horrifying football season, I totally get associating music with life's major events. There are certain songs or pieces of music that throw me back into another time and place, even for just a split second. Having been caught in a water spout on my parents' sail boat, I can't imagine letting go of the fear to hear the music in a storm but reading Ji's take on her experience with Hurricane Earl, you can almost see the notes as she describes her latest nail polish collection.