Time for an admission. For a while, I had a slight addiction to flash sale sites. Gilt being my Achilles heel. Though to be fair, I've used the heck out of everything I bought there. Heys luggage, Rebecca Minkoff bags, a Cuisinart Egg Cooker (don't get me started on my love of that little gadget).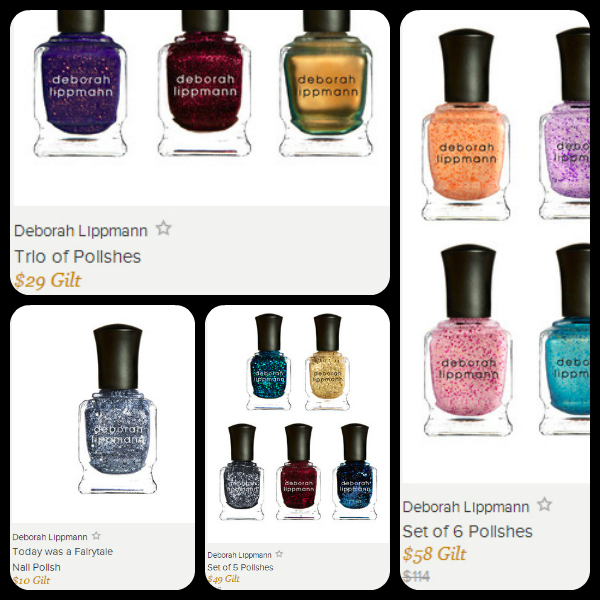 Look, I was raised by a woman who taught me the joy of an amazing sale so even though I'm on a no-buy at the moment, I had to cave when Deborah Lippmann appeared on Gilt today. Especially when I saw Ray of Light in some of the sets. It's one I've been lemming for a while now.
You can't beat the prices and if you don't own one of my fave Lippmann glitters, Today Was A Fairytale, now is your chance. Not to mention the Mermaids and Staccato polishes among others. Some of the shades are selling out so if you want to get in on this, run, don't walk to Gilt.com.
Disclosure: Referral links appear in this post. When you purchase through a referral link, and are new to Gilt, I receive shopping credit but no monetary compensation. For more info view my Disclosure Policy.