Welcome to the all new All Lacquered Up. This site refresh has been a long time coming and so necessary. I didn't want to make drastic changes, just some simple tweaks to make your experience better.
So what's new?
First, my poor Gallery hadn't been updated in eons due to technical issues but it's FINALLY working again. Praise Jeebus! I'm in the process of adding my backlog of photos but have uploaded over 200 new images already. Images are arranged by color so you can see every blue nail polish I've ever photographed, in one place!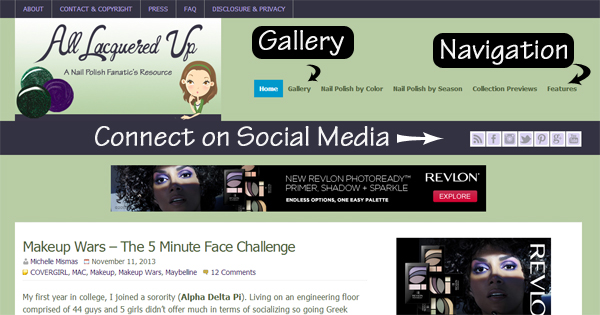 Second, I've made changes to the Navigation menu to help you find certain features or information easier. I've also made it easier to find my Social Media channels so we can connect on other platforms.
The biggest and most important change is something you'll only notice if you view ALU on mobile or tablet devices. I don't know about you but I'm glued to my phone and do a lot of my blog reading that way. Having a site that wasn't mobile friendly was simply unacceptable to me. Now, no matter where you view ALU, the site will conform to your device.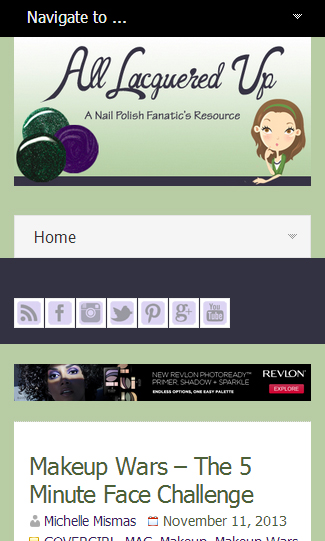 Search – If you are looking for posts in a certain category, from a certain date or just want to search for a specific term, all of that is in one simple space on the right sidebar.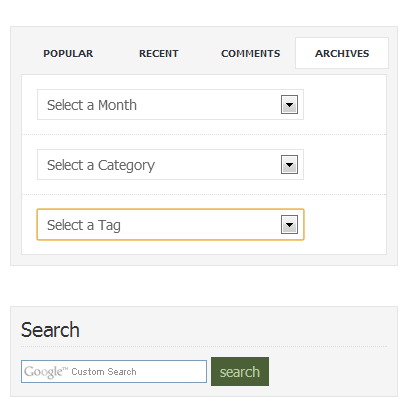 Finally, if you read something here that you like, I've made it easy for you to share it with your friends.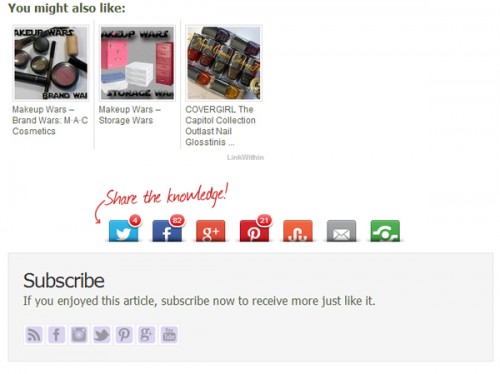 I really hope you like the new and improved All Lacquered Up and PLEASE report any technical issues you may experience so I can get them fixed right away. MWAH!!