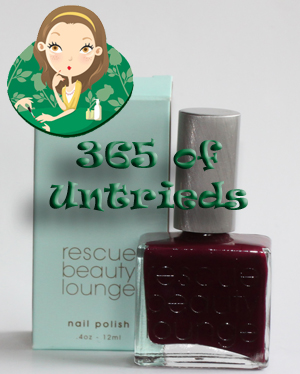 365 of Untrieds is my personal challenge to weed through the polishes in the ALU stash that I've been wanting to try but just haven't gotten around to.
If you follow the Rescue Beauty Lounge Blog, Facebook page or Twitter account than you know that RBL founder Ji Baek is doing another round of Bring It Back voting where the fans get to decide which discontinued colors will come back to life.  After a successful vote last fall that resulted in the ressurection of fan faves Bikini Bottom, Bruised, Purple Haze and Black Russian.
This time around the vote begins Friday April 15th and 21 discontinued polish colors are in the running to be brought back to life.  The top three vote getters will make a triumphant return.
As I was looking at the list of contenders I realized that there are few colors I own but haven't swatched.  Rescue Beauty Lounge Drifter is one of those.  I bought Drifter over a year and a half ago and ended up filing it away before I even wore it.  What a shame that was.  See what I mean…

Formula & Application: Rescue Beauty Lounge is a 4-Free brand (including Formaldehyde Resin). The brush is round, of average length and on the thicker side. It's a bit more flexible than most which makes application a breeze for me.
As is Rescue's style, the pigment is strong with Drifter. It flowed on the nail in two perfect coats and leveled out to an even, glossy finish. It was photographed with top coat and completely dry.

RBL Drifter is a luscious red wine creme. The first coat goes on and it reminds me of a light, easy-drinking Pinot Noir but after the second coat is applied it dries down to a rich, full bodied Cab Sauv.  Can you tell I was on a wine adventure last weekend?  I have vino on the brain.  There's something about the way this color looks on short nails that just feels so French and chic.  While wine reads are not my usual cup of tea, I'm completely tipsy over Drifter.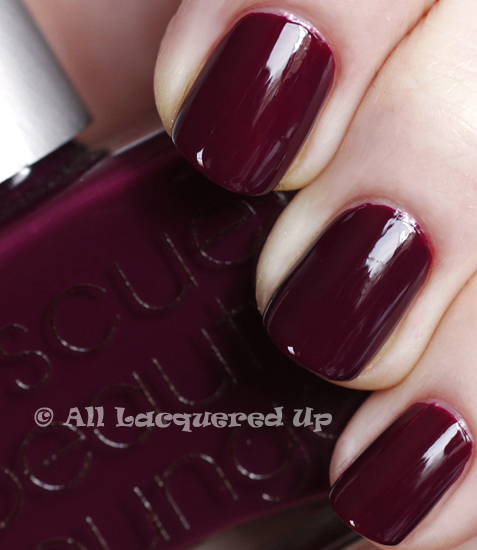 Bottom Line: Rescue polishes are top notch.  The formula and pigmentation is hard to beat.  If you're looking for the ultimate wine hue, this one won't disappoint.
365 of Untrieds Stash/Share Verdict: STASH, duh!  That wasn't even a question.
Currently Rescue Beauty Lounge Drifter is sold out but if you vote for it in the RBL Bring It Back, this beauty could be yours.
Where are my fellow Drifter fans?  Will you be voting for this gem come April 15th?  What is your "the one that got away" RBL shade?
Disclosure: I purchased RBL Drifter myself. For more info view my Disclosure Policy.