With matte nails making a huge comeback this fall, it's no surprise that Zoya is digging into their nail polish archives to resurrect the Zoya MatteVelvet lacquers. Four fan faves are going on pre-sale today, November 8th, at NOON with special pricing of $9 (reg. $10).
See which shades are making their triumphant return after the initial launch over four years ago!
Continue Reading »
They say if you really want to gauge a woman's age, look at her hands. Between sun exposure and lack of moisture, it's one major area a lot of women neglect. Though hands are just as exposed to the elements as the face so, as the cold winter months quickly approach, it's time to stock up on heavy duty lotions and potions to keep them in tip top shape.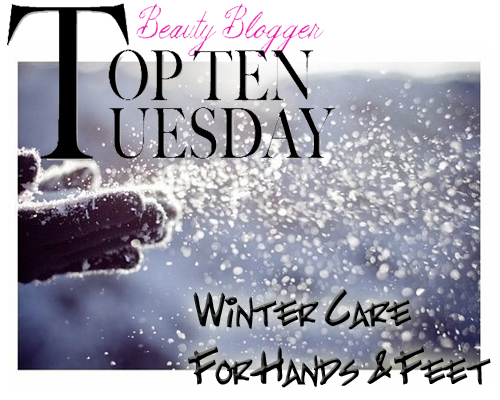 Affiliate Link|I Bought This|Press Sample
That's why, as the Top Ten Tuesday bloggers discuss winter skin savers, I'm focusing on the hands and feet. The skin in those areas takes a beating all year long but the dry air and intense temperatures of winter are especially ravaging. See which hand, nail and foot treatments made it into my Top Ten.
Continue Reading »
A few weeks ago, G. from Nouveau Cheap posted that the Revlon Perfumerie nail polishes, which weren't supposed to launch until November, were spotted at Bed Bath & Beyond. Now, you might not think of BB&B when it comes to nail polish shopping but if you have one nearby with a Health & Beauty Care (or HBC) department, it's worth checking out.
I finally made it to my BB&B with a HBC yesterday and discovered some new-to-me collections on display.