Taupe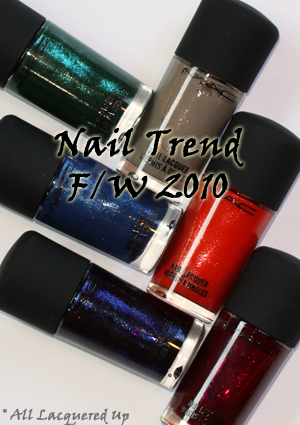 MAC Nail Trend F/W 10 officially launches today at MAC counters nationwide.  The polishes went up on the MAC website Tuesday and surprisingly they have not sold out.  Perhaps due to the craze over Fabulous Felines.

Speaking of Fabulous Felines, if you're like me and totally intimidated by liquid liner I highly suggest you try the Superslick Liquid Eye Liners in this collection.  I swear on my Helmers that they're so easy to apply, I just may give up my pots of Fluidline and I've been using them for YEARS.

On to the reason you're all here.  I wanted to give you some color comparisons before the Nail Trend colors sold out so thank you to everyone who submitted swatch suggestions.