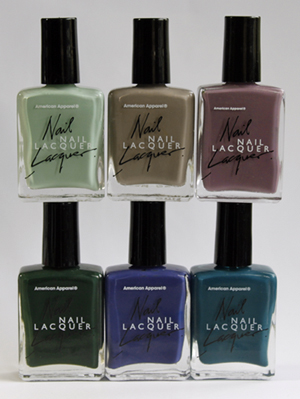 Say what you will about American Apparel clothes or ad campaigns but where nail polish is involved they hit a home run.  Last winter the brand introduced their collection of Nail Lacquers and they certainly didn't play it safe.  Any brand that kicks off with multiple blues and greens automatically scores points in my book.

As I reported, there was a recall due to a bottle issue but to AA's credit they rectified the situation in a timely manner.  Prior to that I was sent a few polishes by the brand for review but I was only into one of the colors.

I've been meaning to hop over to my local American Apparel store to pick up the more "me" shades but I really hate the parking sitch in that area so I couldn't drag myself over there just for polish until recently.  I know that makes me a bad polish fanatic and believe me, I'm totally kicking myself for waiting so long.  See why after the jump!

I picked up all the colors in this review except Dynasty at my local American Apparel store and when the sales clerk saw my choices she said, "You picked all the best ones." Obviously she has great taste!
Dynasty is a mid-tone mauve creme. I know a lot of people think of mauve as an old lady color, I used to be one of them but, for some odd reason they've grown on me.  While I don't like how red based purples look on me, I love how mauves compliment my skin tone.  Riddle me that!  This was a three coater for me.  It went on a bit watery leaving a few patches which is why the third coat was necessary.
Hunter is the perfect name for this deep green dream that applies flawlessly in two coats.  It totally captures that aristocrats hunting in the woods vibe.  I love that it's dark without reaching "almost black" territory.  It's actually a very close dupe for Orly Enchanted Forest.  It would take a very savvy Fanatic to tell them apart.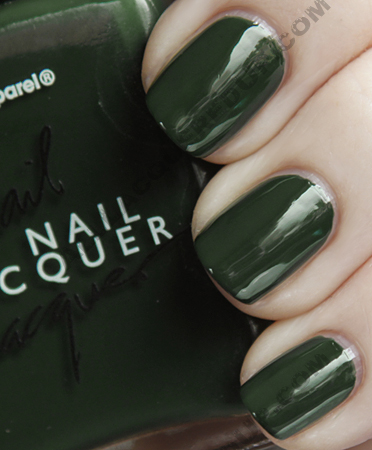 Mount Royal is not at all what I think of when I hear the word royal.  This blue is darker, slightly grayed with a hint of purple undertone.  As excited as I was about Hunter, I ended up falling harder for Mount Royal.  It dries much darker than the bottle color suggests and I totally dig that. Plus while I have some lighter grayed blues, I don't have any quite like this.  Mount Royal is another two coat wonder.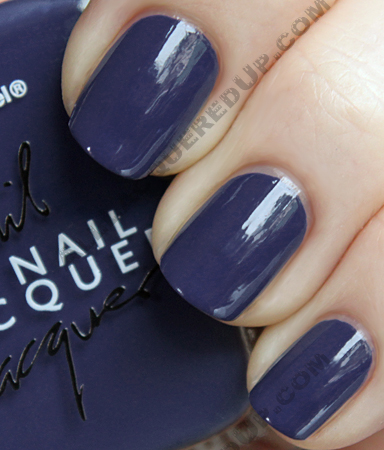 Mouse is a pretty blah taupe-ish neutral.  It seems to be toeing the line between a true taupe and beige.  It's not warm enough to be a cafe au lait and on me it just falls flat.  There's a reason "mousy" is associated with lackluster brown hair and blasé blah people so AA was really setting itself up for a fail in naming this color.  The fact that I needed three coats doesn't support its case.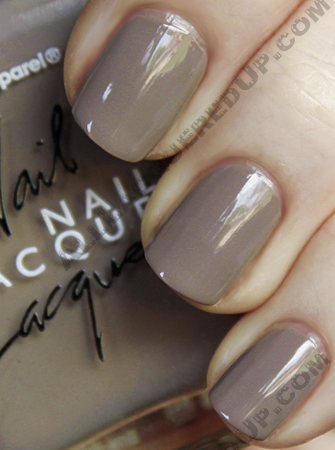 I really wanted Office to be a winner.  With the popularity of mint green and so many of them being LE, I was excited to see this as a perm shade in the AA line.  The problem… application.  It's a total streak-fest.  What you see below is three coats and even though it doesn't show, there is major cuticle pull and patchiness.  I would have needed a fourth coat to make this one look perfect and I wasn't giving in.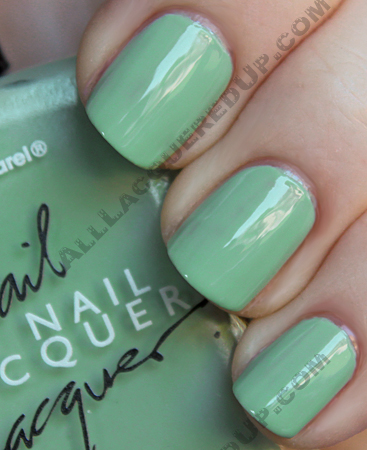 Peacock is gorgeous teal cream that applies like a dream in two medium thick coats.  The hue falls somewhere between two of my fave teals, Illamasqua Muse and Rescue Beauty Lounge Teal.  Muse looks muted and slightly grayed next to Peacock.  I really hoped they were dupes as so many people love the look of Muse but hate its price tag.  Though I think that Peacock will satiate your craving for half the price.  I know turquoise is the hot color of the season but I'm rocking Peacock this weekend when our friends come to town.  It's the hotness!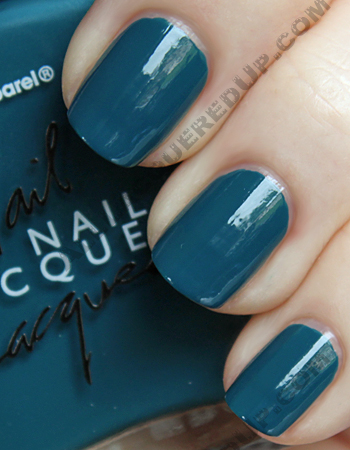 Way back when I initially received Dynasty I did a wear test that ended up lasting six days instead of my regular five because I really like the color.  I wore Dynasty with Nubar Foundation Base Coat and Olan Labs Quick & Slick and I ended up with quite a bit of tip wear and one noticeable chip on my index finger.  The picture below was taken under artificial light so the color is not accurate.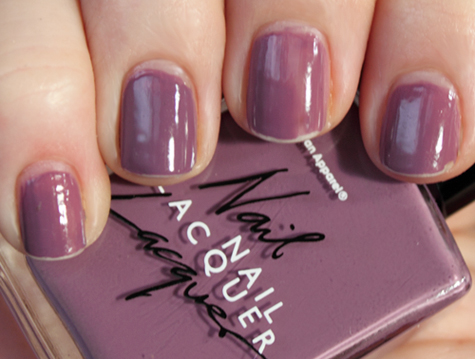 Application and Formula: For the majority of the colors in this line, the magic number is three. Three coats that is. The formula itself is a joy to work with, thin and smooth, though a bit on the sheer side until you get into the darker shades which are perfectly pigmented. The polishes are 3-Free and do not include Formaldehyde Resin.
Due to the tall bottles the brush handles are pretty long so you have make sure you wipe them well as you pull out the brush or else you'll end up with globs of polish falling on your nails. The brush itself is long, thin and very pliable. At first I was put off by the lack of resistance from the bristles but then I realized that it made it easy to create a smooth, sweeping line along my cuticles. The downside is that it doesn't spread out well so a three stroke application is out of the question for me.
Bottom Line: If you know what's good for you, you'll snag bottles of Peacock and Mount Royal.  If you never got Orly Enchanted Forest, add Hunter to your shopping list.  Office is a total pigmentation fail and gets a "pass" from me.  If you're into "old lady mauves" like me, you'll dig Dynasty and unless you get a case of the blahs, leave Mouse on the display.
American Apparel Nail Lacquer is available at American Apparel stores nationwide and online at AmericanApparel.com.  Polishes retail for $6/ea or you can purchase 3-packs for $15.
Have you tried AA polish yet? What are your favorite colors? Are you happy with the formula and brush?
Disclosure: Dynasty was furnished to me by American Apparel for editorial consideration. The rest were purchased by me. For more info view my Disclosure Policy.