Taupe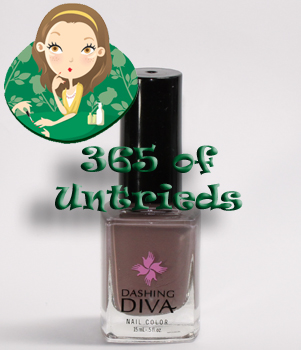 365 of Untrieds is my personal challenge to weed through the polishes in the ALU stash that I've been wanting to try but just haven't gotten around to.
One of my favorite things about Fashion Week is when the nail brands and designers come together to create custom mixes.  Whether it's to match a swatch of fabric or an inspirational image, I am always inspired to come home and franken up a new color or two.
Every so often, one of those backstage blends makes it into production which saves my mixing bottles for other creations.  That was the case with Dashing Diva Tibi Couture.  At last year's Fall 2010 runway show, Tibi's Amy Smilovic requested a greyed mushroom hue for her model's nails and Dashing Diva's Pattie Yankee came up with the perfect mix.