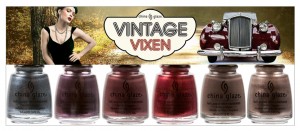 Goldie Hawn in Swing Shift, Joan Crawford's signature brows, Dita Von Teese's moon manicures, Cannery Row, Lauren Bacall's wavy locks.  All these things dance through my head when I think about the 1940′s screen sirens and the look of that decade.
China Glaze has channeled that vibe into their Fall 2010 collection, Vintage Vixen.  Muted neutrals, vivid jewel tones and shiny metallics are all given the China Glaze twist infusing different textures to create some unique versions of old standards.

Application & Formula: China Glaze is a 3-Free brand with a round brush that is both medium in length and firmness with enough give to allow for ease of control.  The cap is slightly tapered and made of smooth plastic that is comfortable to hold.
In this collection the polishes are all well pigmented and flow smoothly on the nail.  I was able to get away with two medium coats of each color with the exception of the two metallics that are on the semi-sheer side and require three.
I'm not gonna lie, when I saw the word "frost" pop up over and over again in the initial preview info, all I kept thinking was "grandma!" It's like that word is forever bonded with pearly white old lady polish.  You know what I mean?  Though I'm very happy to discover that frost doesn't have to have a negative connotation.
Jitterbug is foil looking metallic that looks like a graphite version of Orly Shine.  It's a shame my camera doesn't do foil metallics justice.  I'm not happy with how the finish of this polish or Swing Baby appears on screen.  It's MUCH better in person.  Trust!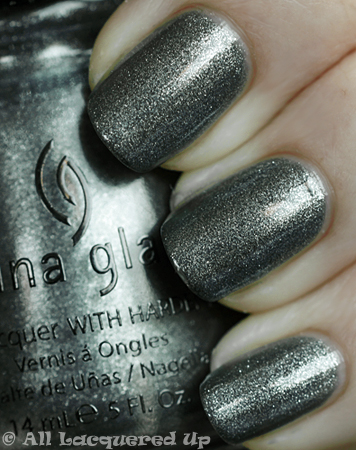 Bogie is a silver tinged plum frost.  What keeps it and the rest of the frosts from being brush stroke nightmares is the metallic shimmer.  There are still minute brush lines but they look more like ribbons of shimmer than actual brush marks.  I know this is one of the polishes people were hoping would dupe Chanel Paradoxal and unfortunately for your wallet, it doesn't.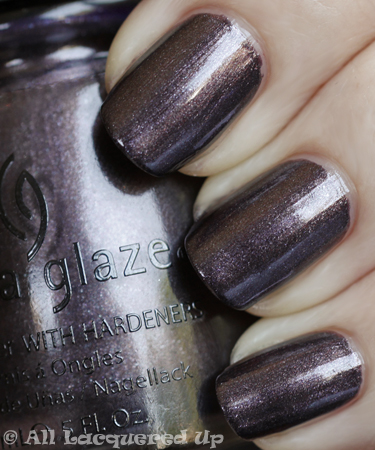 Hey Doll is a rosy shimmer similar in finish to Bogie and Foxy (below).  The silver shimmer makes it look like the darker less metallic version of Orly Rage.  I don't know why but I just can't get into this.  Of all the shades in this set it's the only one that doesn't feel as current.  Like it's stuck in the past.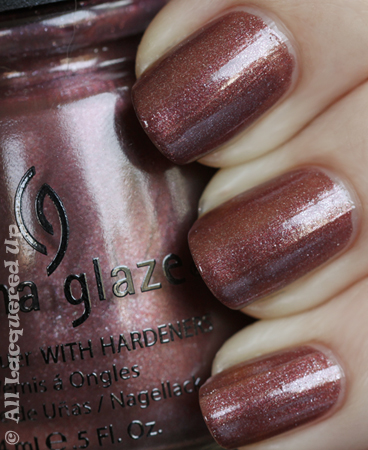 Foxy is probably a little too fall for right now but come leaf changing season I'll be all over this.  The burnt red with flecks of tonal shimmer is really gorgeous.  It's not necessarily what I would think of as being my speed but the depth this color has is mesmerizing.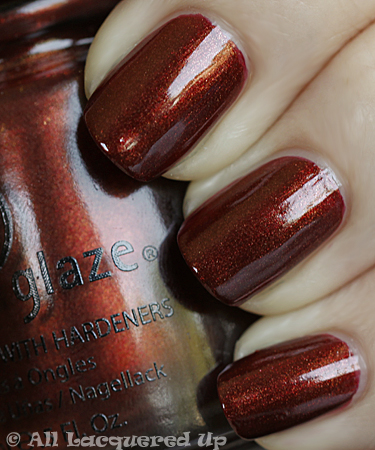 Ingrid is probably the most unique flower in this bunch.  I was a bit skeptical as to how creme and micro-glitter would come together but it's a smash hit.  The golden flecks make the "greige" creme come alive.  After a year of greige being the thing I'm happy to see someone putting a fresh spin on it.  Makes it feel new again, no?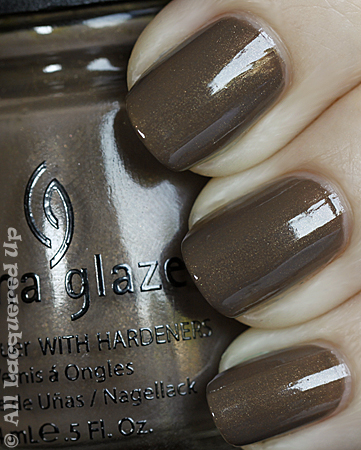 Swing Baby is definitely better viewed live and in person.  Like I said above, it just doesn't translate on camera.  The color is a mix of champagne and taupe.  It's this warm beige concoction that I'm really into.  I'm telling you, if you like foils, this one is worth a look in spite of how it appears here.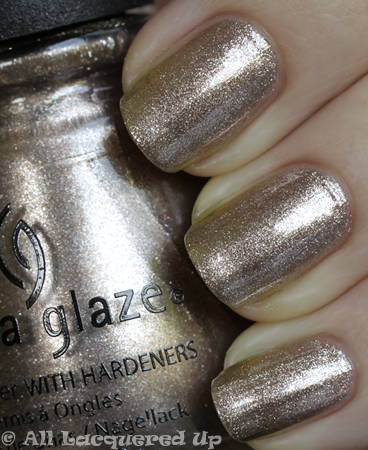 Bottom Line: INGRID, INGRID INGRID. I'm telling you, run out and get Ingrid. Bogie is a nice alternative for those of you who missed out on Dior Silver Purple. Foil lovers should check out one if not both of the foils is this set.  Warm toned girls will appreciate Foxy and Hey Doll gets a pass.
Comparisons: I can hear you already.  Where are the comparisons?? Well, I'm switching things up a bit.  So many times after I post a collection with comparisons you all come up with suggested dupes that I completely forgot about.  So from now on, I will ask for comparison suggestions and then combine your list with mine into a separate comparison post with the colors that are most like the shades in question.  Sound good?
The China Glaze Vintage Vixen collection launches in July and can be found online at etailers like Head2ToeBeauty.com and in stores at Sally Beauty and ULTA.
Make sure you check out my review of the Cat's Meow collection as well. So Fanatics, what do we think of these colors?  And let's hear those comparison requests!
Disclosure: Product samples were furnished by China Glaze. For more info view my Disclosure Policy.