We're only seven weeks and two days away from the hotly anticipated opening of The Hunger Games (yes I'm counting) and the only thing more buzzed about than the actual movie is the nail polish collaboration between Lionsgate and China Glaze, The Capitol Colours Collection. Even people who haven't read the books are exploding with excitement over these polishes.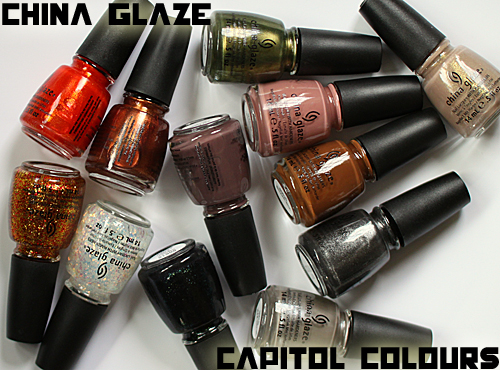 Between the drama over whether the collection would even come out, the name changes from a character driven theme to a "Capitol" driven theme, that still represents the Districts more than the Capitol, to the debate over whether a book about a dystopian society where children fight to the death for their District's survival should even be associated with nail polish, every nail lover has been talking about this collection.
All of that aside, it's the colors alone that drew the majority of us in. Wanting to own a piece of a favorite book series is definitely a part of it but we wouldn't be rabid to get our hands on the lacquers unless the colors made our pulses race. And that's exactly what mine did when the collection landed on my doorstep. Let's dive into the world of Panem, shall we?
Click here to view more pictures and read the rest of this story.