Matte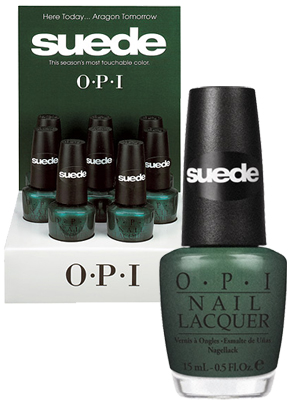 After a long and lovely Thanksgiving break, I'm back to blogging.  I took a bit of a break to give my nails a rest from swatching and to focus on enjoying the holiday with my family and friends.

The boyfriend and I hosted dinner again this year and all I can say is I am very thankful to have found a man who can cook, and cook well. I'm a disaster in the kitchen and he is a Turkey Day champ!

We packed our schedule pretty full including Cleveland's Winterfest Wine & Ale Fest downtown Saturday night. Naturally I was running late so I relied on my usual last minute manicure trick, matte nail polish.  It's a quick drying lifesaver.  Given the holiday theme of the event I opted for a green, OPI Here Today… Aragon Tomorrow, and it's the perfect shade for the season.