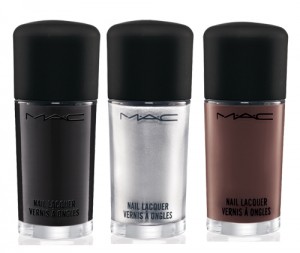 MAC is hitting us with a lot of nail color this spring. Almost all the collections include nail polish and Riveting, MAC's ode to 80s rocker chic, is no exception. They're hitching their wagon on the matte polish train with three true, flat mattes. Unlike the Jin Soon polishes that were rumored to be matte (they were cremes) these are matte polishes as we've come to know them.

One thing that is a bit different about the Riveting nail polishes is that, unlike other brands that included one finish per matte collection, Riveting has two cremes (think OPI Matte) and one shimmer (a la OPI Suede).  If you still don't have your fill of the matte look, take a peek at these after the jump!
MAC's matte polishes are 3-Free and behave as we've come to expect from the genre.  They dry fast, are unforgiving when it comes to nail imperfections and become more satin over time due to water and oil exposure.  In applying them I found that three coats work best.  It's not necessarily a pigmentation issue rather a case of evening out any rough spots.  If you excel at application you can probably get away with two coats that just wasn't my experience.
Studded is the hands down fave of this collection.  The consensus seems to be that if we're talking matte polish vs top coat, a shimmery matte is preferred over a flat creme.  And since I have yet to come across a silver matte this light (most look charcoal) it's a winner in my book.  In fact, of all my matte polishes this is the one I chose to take to NYFW for a day when a full mani wasn't possible.  I just never got around to wearing it.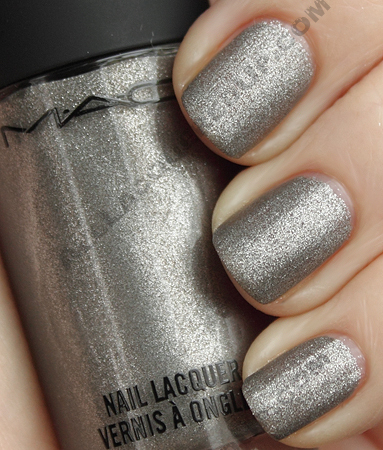 Wham, Bam, Glam is a dark taupe along the lines of OPI You Don't Know Jacques Matte.  In fact, unless you're really looking for the difference between the two, you'd swear they were the same.  So if you're looking for a matte this shade and don't own the YDKJ Matte, this is another option.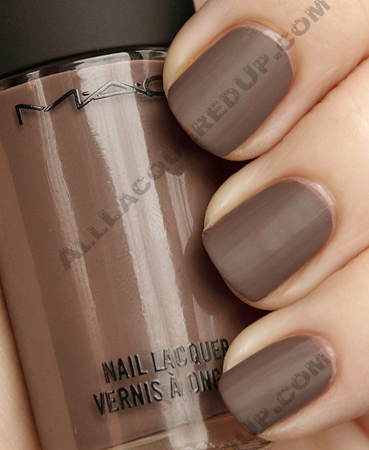 Black Enough? really needs no explanation.  It's flat. It's black. It's creme.  It definitely fits in with the rocker aesthetic happening in Riveting but it's not exactly a showstopper.  It actually reminds me of a black chalkboard.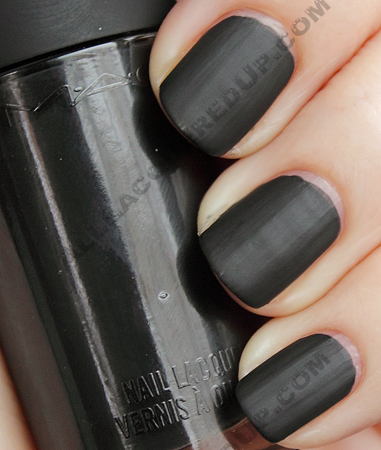 Bottom line: If you're going to pick up just one of these polishes, I would suggest Studded.
You can find the MAC Riveting collection Nail Lacquers now at your local MAC counter and online MACCosmetics.com.  MAC nail polishes retail for $12/ea.
How do you feel about more mattes coming out?  Are you still wearing them?  Do you think the trend will truck along until Fall or is it dead?
Disclosure: A product sample was furnished to me by MAC. For more info please read my Disclosure Policy.