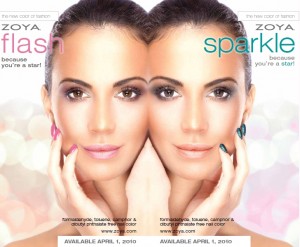 If there's one thing I'm certain of, it's that 2010 is shaping up to be one glitter party of a year.  If you thought that between the OPI Alice In Wonderland, Nubar Sparkles and the upcoming Lippmanns that you had more than enough options to bling out your nails, get ready for what Zoya is bringing to the party.

Launching in April and following what seems to be a Zoya tradition, two new Summer collections will launch; Flash consisting of six glossy cremes and Sparkle a line of six sparkling metallics.  Check out the preview pics after the jump!
Because you're a star… Flash and Sparkle
Zoya Flash Collection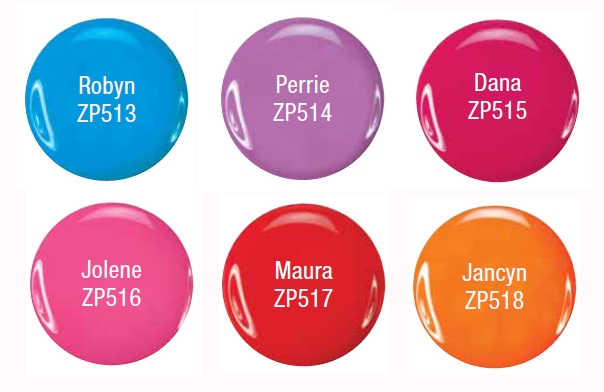 Robyn – perfect turquoise cream
Perrie – soft lavender cream
Dana – american rose cream
Jolene – summer pink cream
Maura – electric crimson cream
Jancyn – soft tangerine cream
Zoya Sparkle Collection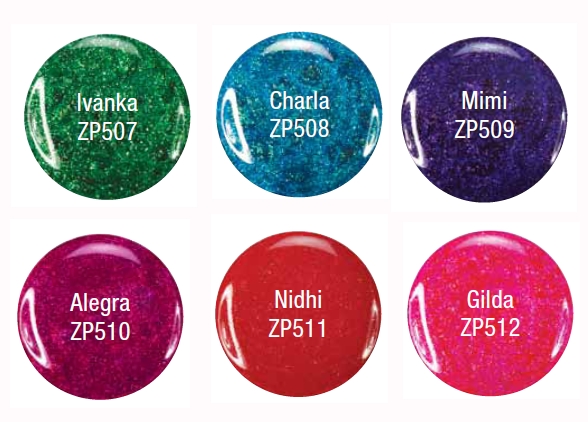 Ivanka – mermaid green sparkling metallic
Charla – tropical blue sparkling metallic
Mimi – royal purple sparkling metallic
Alegra – fuchsia pink sparkling metallic
Nidhi – rich red sparkling metallic
Gilda – fashion pink sparkling metallic
Now I love a good creme but you know I'm dying over Ivanka, Charla and Mimi and have high hopes for Robyn, Perrie and Jancyn.  I can't wait to see them in person.
Which shades are you adding to your wish list?  Did one collection grab you more than the other?  Which ones are you on the fence about until you see them swatched?