MAC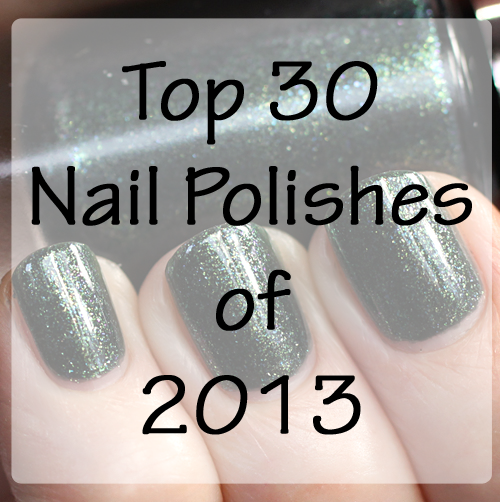 It's been a pretty stellar year for nail polish. In 2013, we've seen new technologies, new finishes and tons of new colors. So you can imagine what a task it's been trying to narrow down my favorites.
The new textured polishes really helped invigorate my passion for polish. Unlike other fad-type finishes of the past few years (crackle, matte, magnetic, etc), I'm so not tired of texture and I don't see my love waning anytime soon.
After an unexpectedly long break from ALU, I came back this year with a vengeance and I've been loving every second of it. A huge part of that is you. Your comments, emails, tweets, etc. mean so much and encourage me to share my love of nail color. So without further ado, I give you my Top 30 Nail Polish Colors of 2013.
Continue Reading »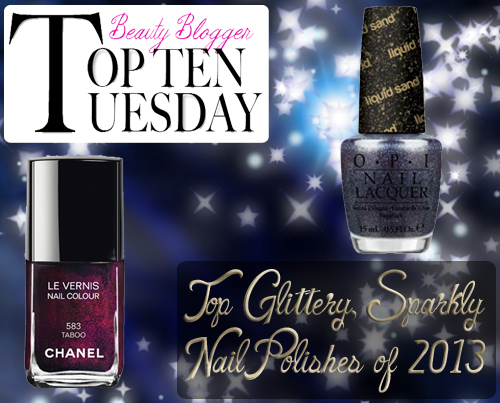 As 2013 winds down, this is a great time to reflect on all the great nail colors we've seen. In this week's Top Ten Tuesday, we're focusing on glittery, sparkly beauty and I'm looking back at the best blinged-out nail polish colors of the year. Keep reading to see which ones made my list!
Continue Reading »
My first year in college, I joined a sorority (Alpha Delta Pi). Living on an engineering floor comprised of 44 guys and 5 girls didn't offer much in terms of socializing so going Greek made sense for me. One of the rules my sisters imparted on me upon receiving my first "letters" to wear… don't wear them in public without AT LEAST mascara and lip gloss on your face.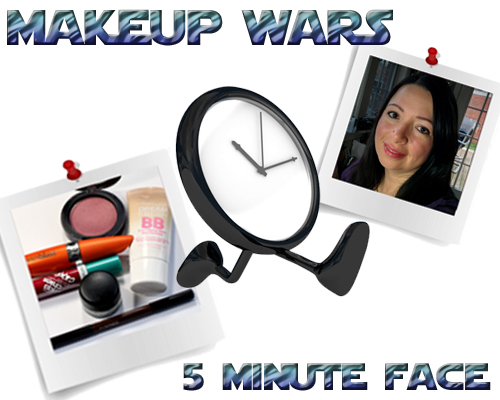 Affiliate Link|I Bought This|Press Sample
It sounds silly but it's something that has stuck with me throughout the years. Like the the mnemonic device, "Don't leave home without your M.I.L.K. (money, ID, lipstick and keys)," it's just good sense!
So when it comes to my 5 Minute Face, the focus is always lips and eyes. And considering that I'm usually running late and don't have time for a full face of makeup, this is pretty much my everyday look.
Continue Reading »