MAC
Of all the makeup brands I use, M·A·C holds a special place in my heart. Not only does it make up the majority of my beauty stash but it's brought some amazing people into my life, like my good friend Christine who I met through Specktra (the MAC message board) over eight years ago.
Affiliate Link|I Bought This|Press Sample
That's why I chose M·A·C for the latest edition of Makeup Wars. We're engaged in a Brand War and I'm #TeamMAC all the way! Check out some of my tried and true faves from the line that are part of my everyday arsenal.
Continue Reading »
Some of my beauty blogging buddies started a group to share their Top Ten products on a regular basis and I decided to join in on the fun. The first topic is Top Ten Palettes which is so up my alley.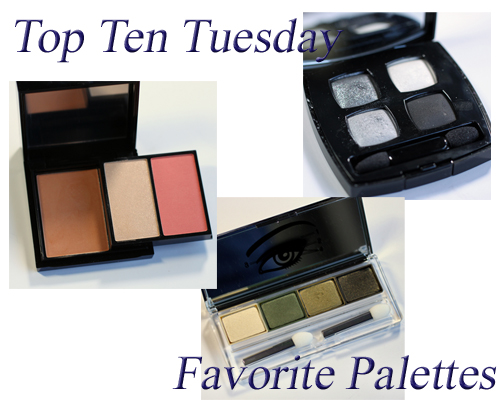 Affiliate Link|I Bought This|Press Sample
As much as I love makeup, pairing eye shadows is not my forte. I have a ton of single shadows in my arsenal but, more often than not, I gravitate towards palettes for my eye looks. I like that someone took the guesswork out of it for me and over the years I've amassed quite a selection of palettes.
Check out my faves and a few I'm lusting after for the upcoming holiday season.
Continue Reading »
In spite of having a boyfriend who is a major Star Trek fan, he even owns Shatner's CDs, I never got on board. That is, until JJ Abrams became involved with the franchise. I'm a fan of his work from back in the Felicity and Alias days so when he took over the helm, I paid attention. Even though the boyfriend feels the first film "wasn't a Star Trek movie" (I loved it!), he gave his approval when we saw the second installment, Star Trek Into Darkness.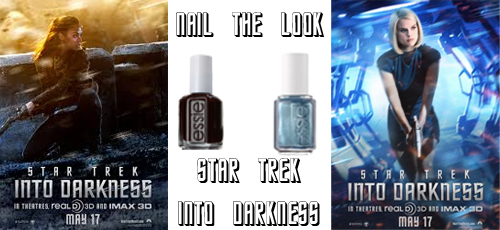 Affiliate Link|I Bought This|Press Sample
As with the first film, I couldn't help but notice the nail polish on the two female leads, Zoe Saldana as Uhura and Alice Eve as Carol Marcus. Fortunately, I was able to get the scoop on their looks and the rest of the women of Star Trek Into Darkness straight from Assistant Make-up Department Head Deborah Patino Rutherford who worked alongside Make-up Department Head David Anderson. So if you plan to dress as your favorite character you can finish off your look with the proper polish.
Continue Reading »