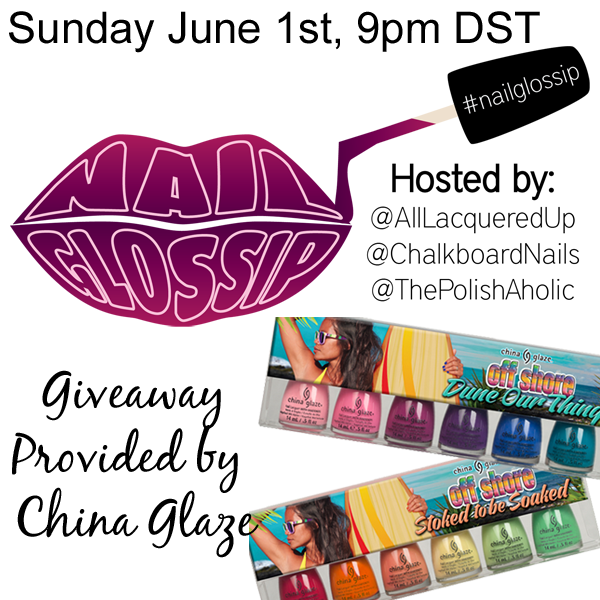 Hey peeps! Whatcha doing tonight? The answer should be, participating in #NailGlossip on Twitter with me, Sarah from Chalkboard Nails and Jen from The PolishAholic.
If you haven't joined our bi-weekly chats, you are missing out on so much fun. This week we're answering all your manicure and nail care questions and sharing our best tips and tricks for a perfect polish job. Get your burning Qs ready for us. We kick off the chat at 9pm DST.
To participate, simply tweet your questions or comments and include #NailGlossip so we can all see it. I find it best to use Tweetdeck to track the hashtag and follow the conversation. That way you can interact with all the other nail fanatics out there.
And make sure you're following all three of us on Twitter so you can win our giveaway. This week, we're handing out full sets of the China Glaze Off Shore collection. Pretty cool, huh?
See you tonight!