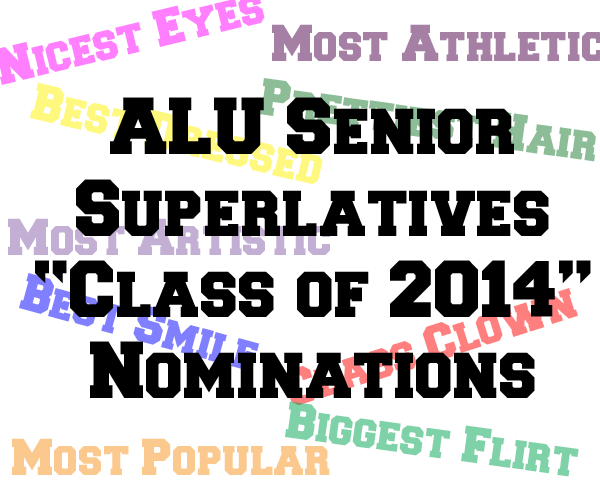 All across the country, high school seniors are prepping for graduation and looking forward, with much excitement, towards the next step in their journey. As the co-editor-in-chief of my high school's yearbook, one thing I loved about the end of any school year was getting that big book of memories and checking out the Senior Superlatives (or Class Poll).
You know, the class vote of who had the best style, the nicest smile, most popular, etc. Well, I'm bringing that concept to the nail world with the ALU Senior Superlatives. Your chance to award your favorite brands with titles like Most Artistic or Best Personality.

I did a similar poll a few years ago and it was a lot of fun (see the results). However, this time, I'm adding a nomination round to give smaller brands a chance to get noticed. Nominations will continue through Sunday, June 8th. The nominees will be revealed on Monday, June 9th when the final vote begins.
To nominate your favorite brands for Most Athletic, Prettiest Smile and more, fill out the Google form below. If you can't view the form on your device, CLICK HERE.
Remember, there are no wrong answers here and it's just for fun. I can't wait to see which brands you nominate.