I saw the news in my inbox this morning. Rescue Beauty Lounge has started taking pre-orders of the Surf inspired collection for Spring. Now is your chance to snag bottles of Diddy Mow, 360 and Bangin' before they sell out.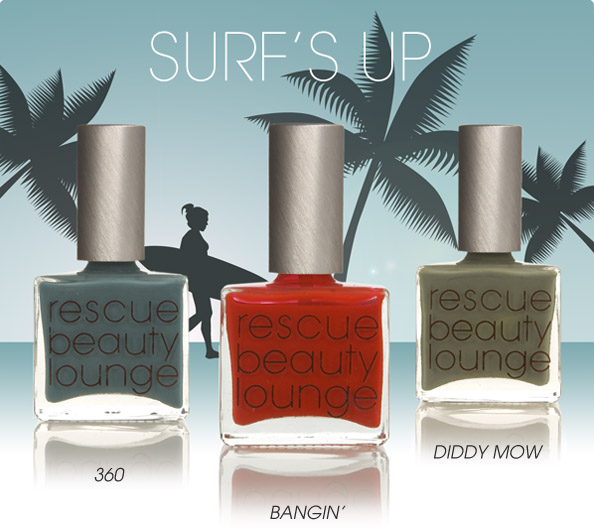 If you missed my initial review of this collection, CLICK HERE! Also, RBL has reduced their shipping rate (WOO HOO!) and is now offering FREE SHIPPING on orders over $100 US, $200 International. So head on over to RescueBeauty.com (direct link to collection) and place your order.
Finally, if you're on Facebook you should become a fan of Rescue Beauty Lounge to keep up on the latest RBL news and interact with founder Ji Baek.