I wasn't quite sure why True Blood star Deborah Ann Woll was at the Oscars but I couldn't help but get excited over her grayed purple nails.  It complimented her gown well though I'm not sure it worked with her hair and lip color.  It's almost like we're seeing two different looks from the head up and head down.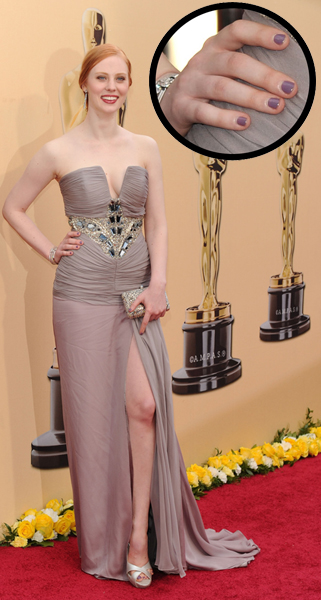 Get the look with Color Club Uptown Girl from the Rebel Debutante collection or OPI Parlez-Vous OPI?.
What do you think of Deborah's look?  What nail color would you have chosen for her?  Does anyone know why she was at the Oscars? Did she present?  Is she married/dating/related to a nominee?