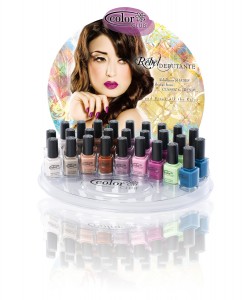 One of Color Club's three, yes I said three, new collections is Rebel Debutante.  The collection introduces nine new creme polishes that for the most part are very chic and subdued but it's the stand out blue and green that caught my eye.What an unexpected twist to add such bright pops of color to the palette.  I suppose they are the rebels in the group.  Though what I like about this collection as a whole is that even though the majority of the shades are neutrals, they are what I'd call "new neutrals."  They have an updated feel to them.  See what I mean after the jump!

Who Are You Wearing? is a grayed cream.  Its cooler base makes it more relevant than a buttercream icing type white.  Though because it's a semi-sheer polish, I needed three coats to get it opaque.  It's also a bit on the streaky side but by layer three those issues are resolved.  Oh and yes, there was a polish from OPI with this name but they look nothing alike.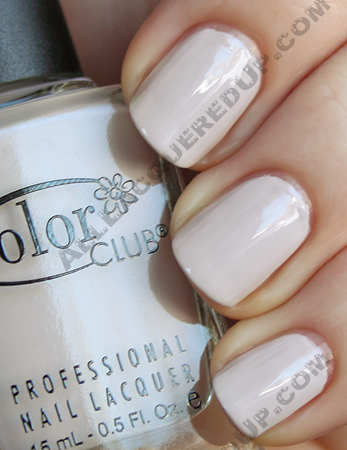 High Society falls into that mushroom-y taupe trend that's so popular right now but it's a bit lighter than colors like Chanel Particuliere.  For those that find Particuliere too dark for spring/summer, this would be a great option. Like Who Are You Wearing? this shade has a greyed out coolness to it that makes it very wearable.  The formula feels kind of watery so I used three coats.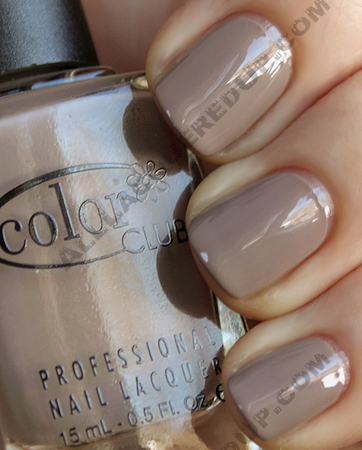 Best Dressed List is actually much warmer in person it just doesn't translate on camera.  Think of a cozy camel cashmere sweater.  It has a cuddliness to it.  This is definitely a warm toned shade so it would be best for olive and darker skinned ladies.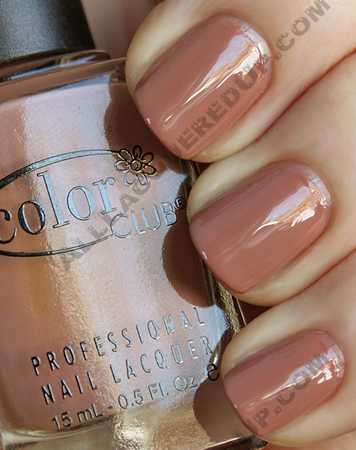 Charity Ball has that burnt sienna crayon look to it.  It's a brown based brick red hue that reminds me of dried red clay, only without the dustiness.  It's definitely vibrant and feels very fall to me.  Again this is a bit watery and required three coats.
Uptown Girl is the color I recommended to get Deborah Ann Woll's Oscar nail look.  It's a smokey deep violet that looks a bit darker in person.  It's definitely in the same vein as one of my other greyed purples, OPI Parlez Vous OPI?. I'm really in love with this color.  Even though this color has been done, every time I come across it I fall in love all over again.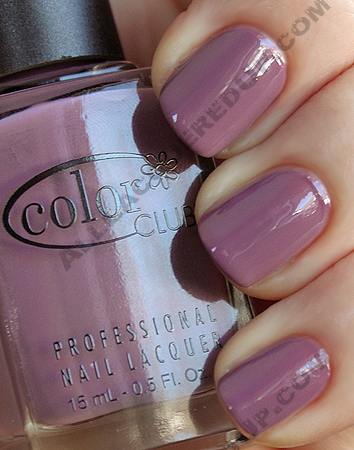 She's So Great is a vivid candy-ish pink.  It's got a blue undertone that makes it more cool but not so much that warm skinned girls should stay away.  This one was a bit difficult to work with.  A little thick and streaky but manageable.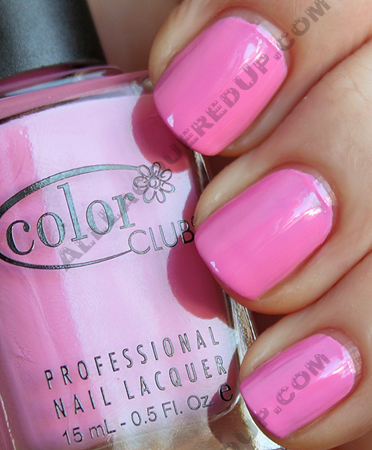 Ms. Socialite looks like a cross between a red grape and a plum (a grum?).  It's got a lot of warm red tones in its base and in the bottle looks like a deep magenta.  It dries much darker of course.  I normally shy away from warmer purples but this one got to me.  Partly because the application was fantastic.  A dream really.  Two coats got it done and it flowed extremely smooth and even.  Ms. Socialite is the total package.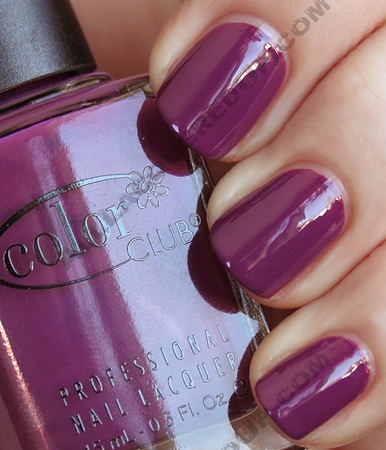 Gossip Column is the color that initially drew me in.  I love deep sea blues and teals and this one is a gem.  I have a lot of blue-greens that are heavy on the green but not as many that lean more towards blue so this one is a must have in my collection.  In the bottle it looks a lot like A Bouquet For Ava from Barielle's Wildflower collection but Gossip Column dries darker with a hint more teal to it.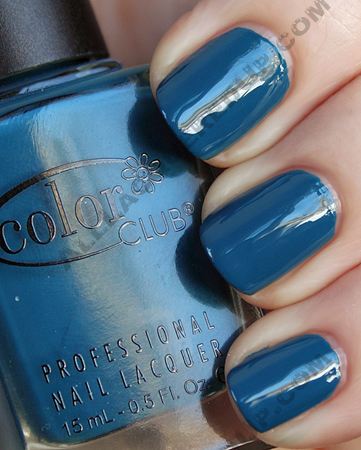 Rebel Debutante is definitely the loner in this crowd.  This bright neon green doesn't quite fit in with the other kids at the ball.  Because it is a neon it dries to a satin finish but a layer of top coat will take care of that.  Of course, as with all brights/neons it doesn't photograph well.  They must be shy or something, don't want to upstage the others with its vivid hue.  In person it's MUCH bolder and in your face but not day-glow offensive.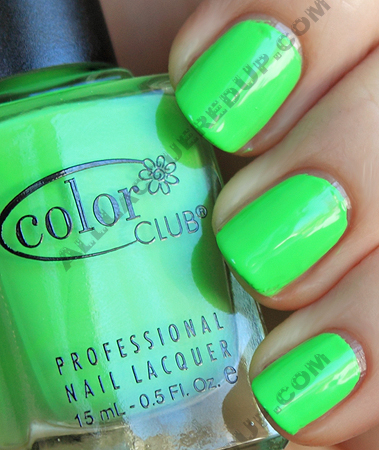 Bottom line: The understated creams are a great addition to your color wardrobe but not must haves.  Uptown Girl is a great substitute for OPI Parlez Vous OPI? and Ms. Socialite and Gossip Column are my hands down faves.
The Color Club Rebel Debutante collection is available now and can be purchased online at TransDesign.com and VictoriaNailSupply.com where prices range from $2.25-$2.50/ea.
What do you think of this collection?  Which colors caught your eye?  Are you feeling these subtle tones for spring or are you more into the bold colors like Gossip Column and Rebel Debutante?
Disclosure: A product sample was furnished to me by Color Club.  For more info view my Disclosure Policy.