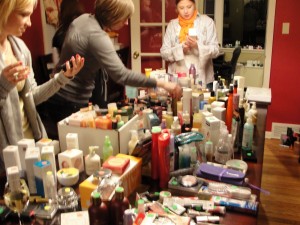 If you're wondering why I've been relatively MIA this week there's a reason (two actually).  1. I've been dealing with the hosting issues plaguing ALU. 2. I was busy organizing a beauty charity sale to benefit Dress For Success Cleveland.

You see, I had a stockpile of both new and tested products that I received at various events and from PR firms/brands I've met with.  It was more than one person could use in a lifetime so I wanted to put it to good use.

I've read about magazines holding charity product sales for employees to clear out their beauty closest and it sounded like a perfect solution.  So I invited some of my fellow Cleveland bloggers and friends over the shop the ALU product closet with the proceeds benefiting Dress for Success.

It was a great time and everyone went home with bags full of goodies and the most important part… we raised $700 for charity.  How cool is that?  I loved getting to meet some of the area bloggers, ah the power of the blogosphere, and seeing some old friends including a classmate from high school I hadn't seen in at least 15 years (wow do I feel old!).

I want to thank my friends and my fellow bloggers Alexa from Cleveland's A Plum, Allison from Confessions of a Cohabitant, Amelia from Chef's Widow and Mel from Life Liberty & The Pursuit of Your Boyfriend for supporting the event.  If you're looking for some fun reads to add to your blogrolls, check them out.

Alexa is the Queen of Cleveland and always has best weekend adventures to share.  The stories Allison tells about living with her boyfriend crack me up.  They seem to be the true definition of opposites attracting.  Amelia and her hubby Chef Jonathan Sawyer own Ohio's first certified "green" restaurant, The Greenhouse Tavern, and their kiddos are too adorable for words.  And as if her biting wit isn't enough to get you reading Mel's blog, I'm sure knowing there's a regular feature called "Penis Tuesday" will.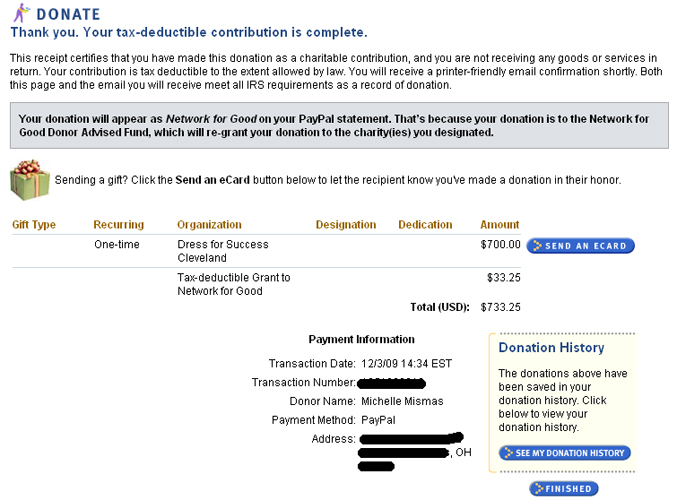 image credit: Alexa from Cleveland's A Plum