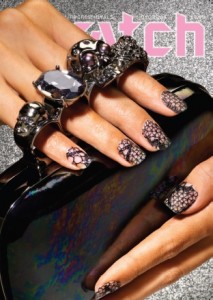 In spite of all the vicious downtime ALU has been experiencing as of late (it will be over soon, I promise!) today is truly fantabulous.  Why?  Because as of today, I am a published writer.  My first article for UK nail magazine Scratch hit stands and I'm beyond thrilled.

I'm sure you remember the lace nail trend I spoke about a while back.  The concept created by my friend Celebrity Manicurist Elle. Well Scratch chose Elle's work for their December cover and asked me to write the accompanying cover story.  So cool, right?

You see, the lace nails were partially inspired by the Barielle All Lacquered Up collection.  During a shoot to promote the collection, Elle created some amazing fashion-forward looks that were an offshoot of concepts from the collection.  Read more about it and see my first print article, after the jump!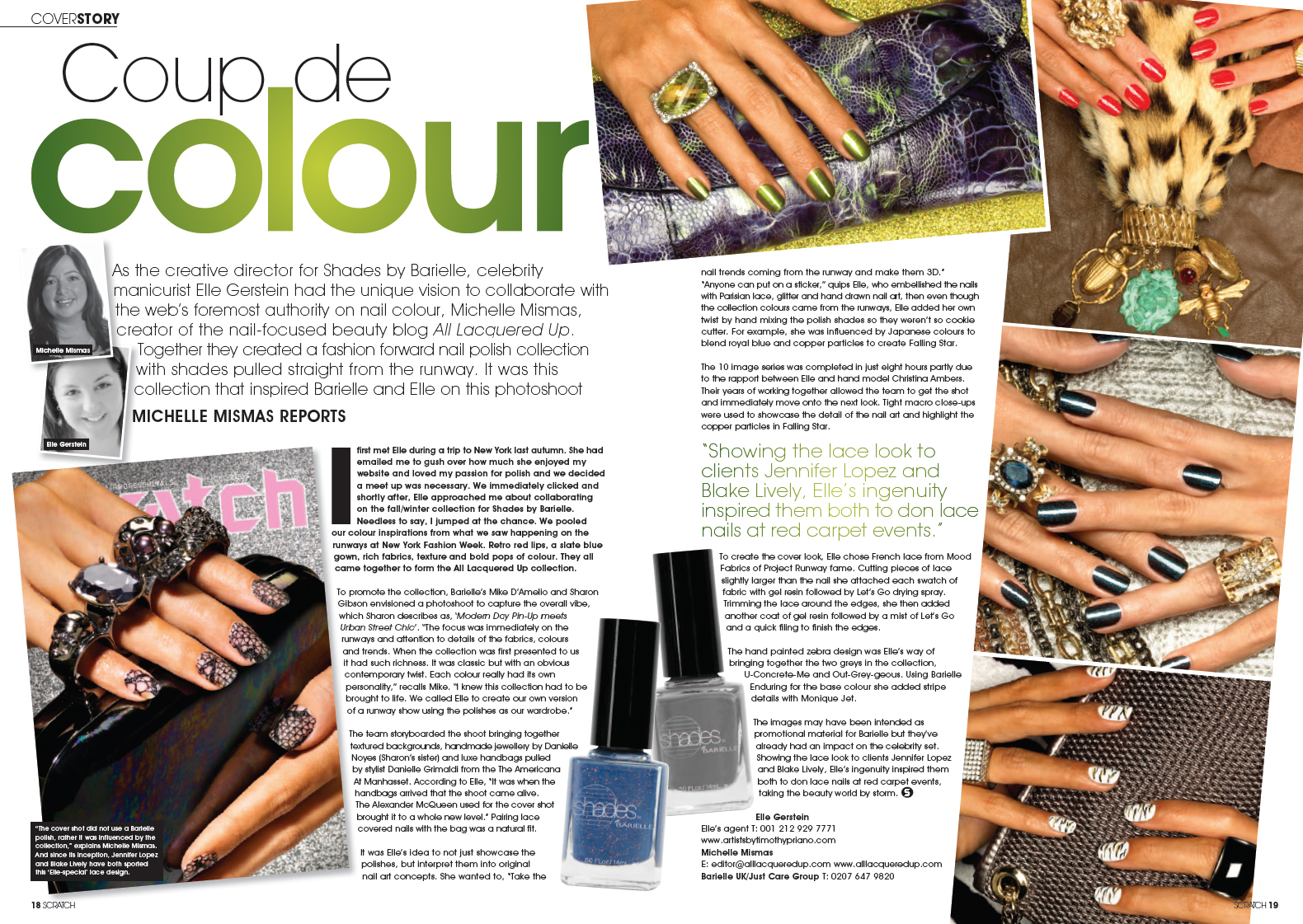 Some Close Ups (click for full size)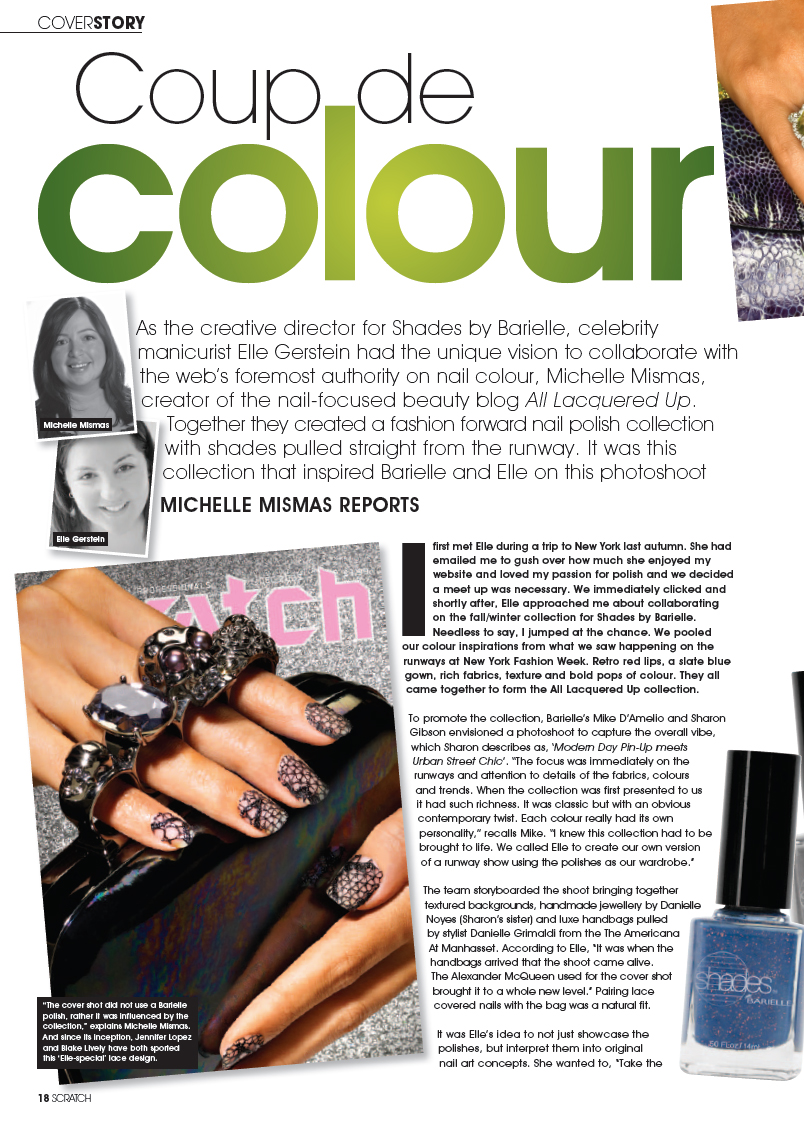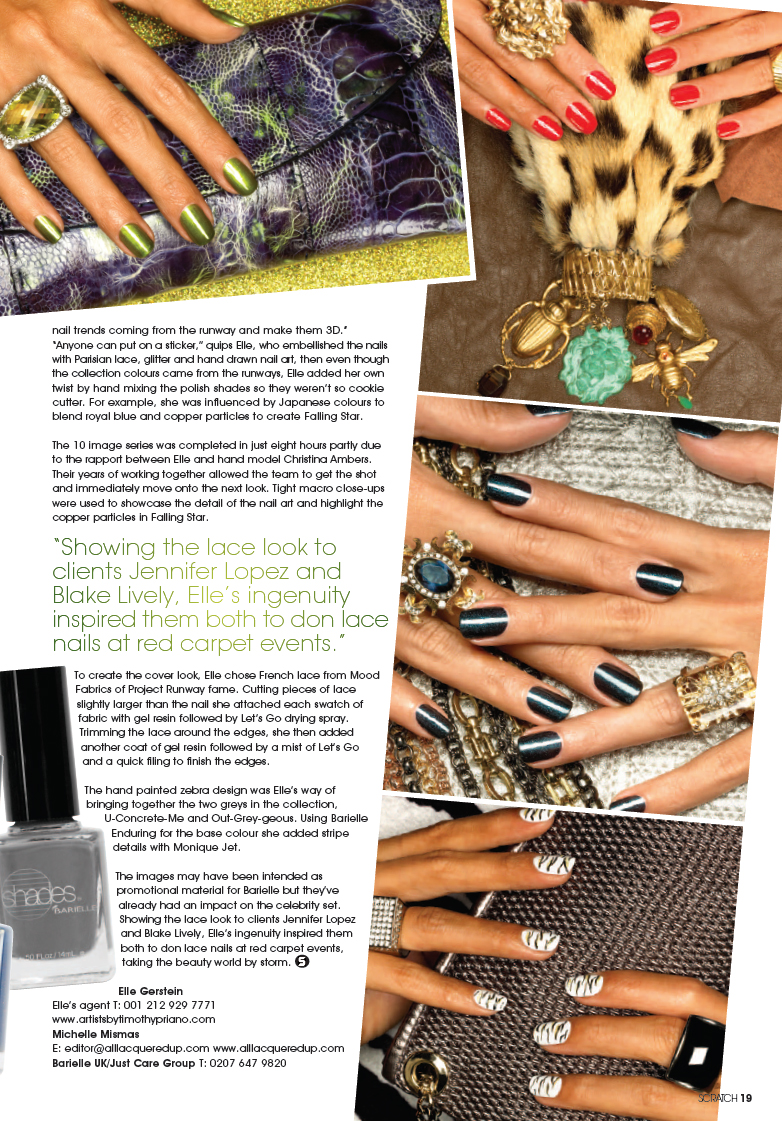 Aren't those manicures amazing? Elle does such beautiful, meticulous work.  I love how Polished Princess pops against the purple and green clutch.  And I NEED to get to NYC so she can give me a set of lace nails.  Couldn't you just see me wearing emerald green lace?
Well, I hope you enjoyed reading that as much as I enjoyed writing it. I couldn't wait to share it with all of you. Let me know what you think in the comments.