Holiday 2013

With matte nails making a huge comeback this fall, it's no surprise that Zoya is digging into their nail polish archives to resurrect the Zoya MatteVelvet lacquers. Four fan faves are going on pre-sale today, November 8th, at NOON with special pricing of $9 (reg. $10).
See which shades are making their triumphant return after the initial launch over four years ago!
Continue Reading »
Some of my beauty blogging buddies started a group to share their Top Ten products on a regular basis and I decided to join in on the fun. The first topic is Top Ten Palettes which is so up my alley.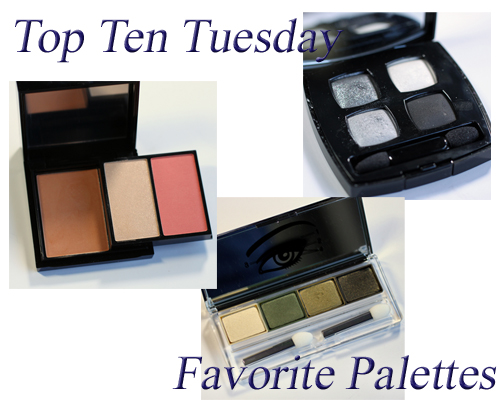 Affiliate Link|I Bought This|Press Sample
As much as I love makeup, pairing eye shadows is not my forte. I have a ton of single shadows in my arsenal but, more often than not, I gravitate towards palettes for my eye looks. I like that someone took the guesswork out of it for me and over the years I've amassed quite a selection of palettes.
Check out my faves and a few I'm lusting after for the upcoming holiday season.
Continue Reading »
A sucker for fab packaging, I regretted missing out on the gorgeous Diorific nail polishes in last year's Dior Holiday collection. This year, I got an early look at two of the shades from the Dior Holiday 2013 lineup, Frimas and Minuit.
As crazy as it is to even be talking about holiday colors, they'll be on shelves before you know it. These should be out before the end of September and I'll have a full review closer to the launch date but I couldn't resist sharing.
Do you get sucked in by fab packaging? Which of these colors are calling your name?
Disclosure: Product samples were provided by reps for Dior. For more info view my Disclosure Policy.