Sand/Texture
The Zoya Fairies are at it again. They've worked their magic to bring us six new bright, summery shades of PixieDust to sprinkle on our nails.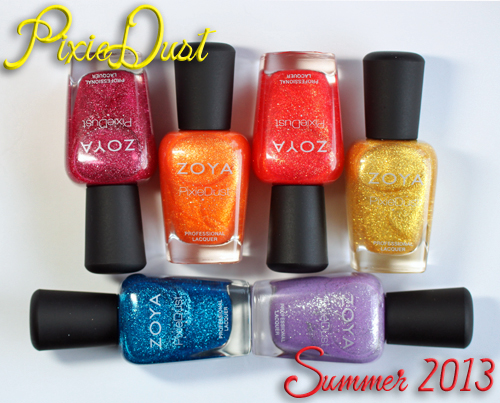 This time they've included new metallic versions of the sweet, sugary texture including an exclusive gold pigment that you can only get in PixieDust. As if that isn't enough, my friends at Zoya are offering a fabulous giveaway just for ALU readers. Let's take a look…
Continue Reading »
If you're loving textured nail polish, you will not be left wanting. New colors from OPI are on the horizon and they've re-teamed with EON Productions to make them Bond Girl themed.
OPI Joins Bond 007 to Release Six New Revolutionary Liquid Sand™ Nail Lacquers Inspired by 50 Years of James Bond
OPI announces the launch of Bond Girls, a collection of six new Liquid Sand™ nail lacquers featuring a textured, matte finish infused with reflective sparkle fitting the allure surrounding the Bond Girls. In hues of white, pink, blue, purple, gold and coral, Bond Girls offers a range of shimmering shades with the distinctive Liquid Sand finish.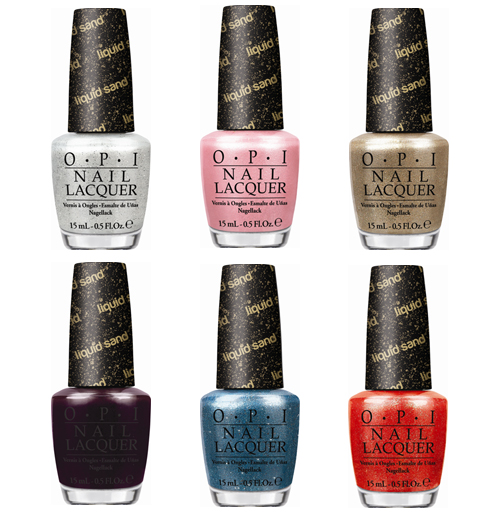 "OPI is extremely excited to partner again with EON Productions," says Suzi Weiss-Fischmann, OPI co-founder & Artistic Director. "Following the success of the holiday promotion with the latest James Bond film, Skyfall, it's been a thrill to create colors for the women who've captured Bond's attention over the last five decades.
The colors were announced this morning at a press event in NYC and OPI added a twist by incorporating Shatter with the Liquid Sand colors. Check it out!
Continue Reading »
The cynic in me assumed that all "textured nail polish" would be created equal. After seeing it happen with the mattes, crackles, foils, etc. it has become harder and harder not to pre-judge a trend or fad. Well, color me proven wrong. And all of you are to blame!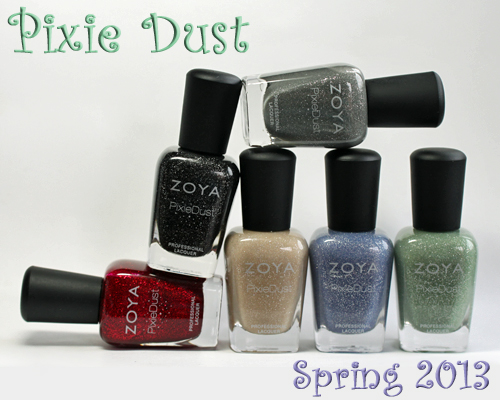 After reviewing the OPI Liquid Sand polishes, I kind of wrote off the whole textured nail look as different but kind of "meh" and then I started reading comments about how you prefer the Zoya PixieDust polishes. So, I decided to give this collection a whirl and I'm so glad I did. Pat yourself on the back, Fanatics!
Continue Reading »