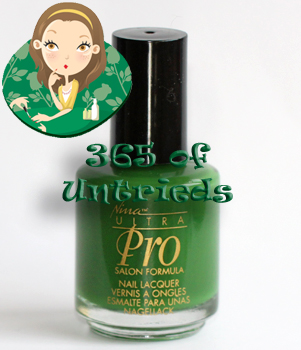 365 of Untrieds is my personal challenge to weed through the polishes in the ALU stash that I've been wanting to try but just haven't gotten around to.
I was recently telling a friend that my holy grail of greens, the thing I don't have, with the exception of a green holo (STILL waiting for that), is a dark emerald jelly polish. NARS Zulu gets all sorts of buzz but anyone who has tried it knows the formula is a train wreck. Even the Nfu Oh green jellies, while a huge improvement over Zulu, aren't perfect.
On a similar note, I stumbled across a FANTASTIC green jelly today while I was attempting to reorganize some of my polishes. It's not my dream emerald green jelly but it's still unique. I have no idea when Nina Ultra Pro Salsa came into my life. I think it was last summer when I purchased Never Glum Plum but can't be sure. Check it!
Click here to view more pictures and read the rest of this story.