RGB Cosmetics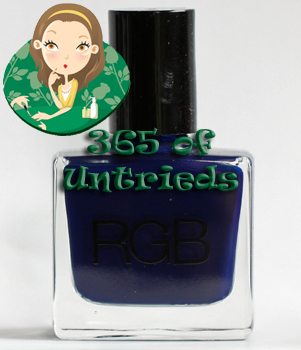 365 of Untrieds is my personal challenge to weed through the polishes in the ALU stash that I've been wanting to try but just haven't gotten around to.
When the boyfriend & I bought our house a few years ago, we started a tradition of hosting Un-Xmas parties. You see, I'm not big on Christmas but wanted to throw a party around the holidays with no presents, white elephant gift exchanges, decorations or goofy sweaters. And so Un-Xmas was born. Well now that we have our keg fridge and a fresh keg of Christmas Ale, we decided to inaugurate the Un-Xmas in July party.
The party is today and since dressing for the occasion means no holiday themed items, that includes my nails. I recently got my hands on a new shade from RGB Cosmetics called 1996, created to celebrate the 15th anniversary of Need Supply Co. and it seems like the perfect un-holiday shade.