Obsessive Compulsive Cosmetics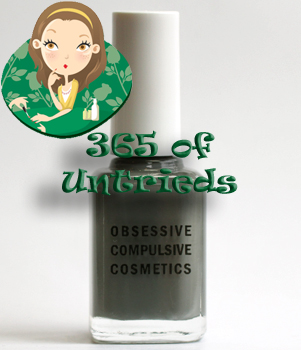 365 of Untrieds is my personal challenge to weed through the polishes in the ALU stash that I've been wanting to try but just haven't gotten around to.
A few days ago a reader asked me on Twitter if I had tried the nail polish from Obsessive Compulsive Cosmetics. While I'm fan of, and have previously raved over, the OCC Lip Tars, I have yet to try any of the OCC nail polishes I have in my stash.
The color range from OCC is filled with a lot of staples, as any line should, but then there are these bright pops of funky colors like a swampy green, brushed silver metallic and school bus yellow. I was drawn to OCC Dangerous, a rich creamy grey.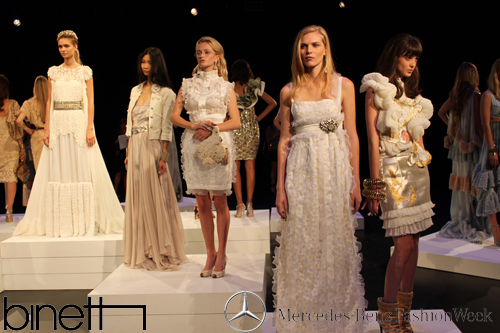 Every season at NYFW I look forward to the Binetti show because there is always something happening on the nails and this year it was all about the Cocktail Ring Nail.  Diego Binetti appreciates and understands the importance nails play in a woman's overall look and he looks to the creative mind of CND's Jan Arnold to bring his inspiration to life.  As in season's past, the nails at Binetti incorporate nail art and new, unique layering combinations from the CND Colour & Effects line including one combo that stopped me in my tracks.
Continue Reading »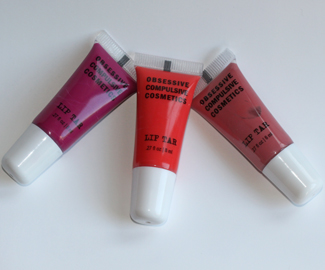 For over a year now I've been hearing nothing but raves for these mythical tubes of lip color goodness called Lip Tars.  The cult brand Obsessive Compulsive Cosmetics was put on the map thanks to these unique lip products that apply like a gloss, look like a lipstick and wear like a stain.

On a day to day basis I'm not a heavy makeup wearer.  I rarely wear foundation, I'm not a skilled shadow blender and the concept of contouring is beyond me so my everyday essentials consist of three products; eyeliner, mascara and a lippie of some form.

Lately I've been on a major lipstick/stain kick as glosses have become somewhat passé.  The thing I love about a gloss though is the ease of application, that's why Lip Tar is on the road to becoming my new BFF.