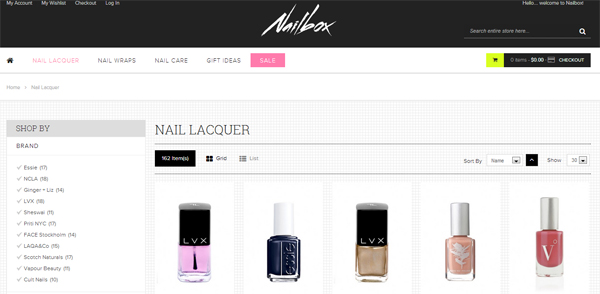 Has your wallet recovered from all the Black Friday torture? Then, I have some fun nail polish shopping news to share with you. Nailbox, a recently launched beauty e-commerce site, is all about nails. Carrying a range of commercial and boutique nail polish brands, its aim is to be a one stop shop.
They currently carry 11 lines including Cult Nails, Essie and NCLA with plans to expand in the future. What impressed me is the ability to sort by Brand, Color, Ingredients, Price, Coverage or Finish. They clearly did their research and understand the nail polish fanatic's mind.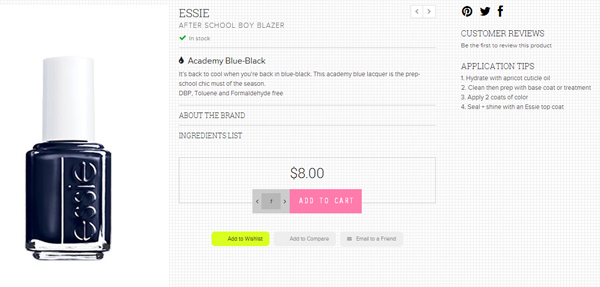 And on each shade's page, they include Application Tips, Customer Reviews and Ingredients Lists with the ability to share on social media. So they're fostering a community as well as selling nail color.
They currently ship to the US only (FREE shipping with $50 purchase) with plans to ship internationally in the coming year. The site definitely looks promising and I can't wait to see what other nail polish brands they add in the future. Wouldn't it be great to have just ONE place to buy all your polish from?
Their site teases a special collaboration with LA's top manicurists, coming December 1st, so head to Nailbox.co and sign up to be notified about the launch.