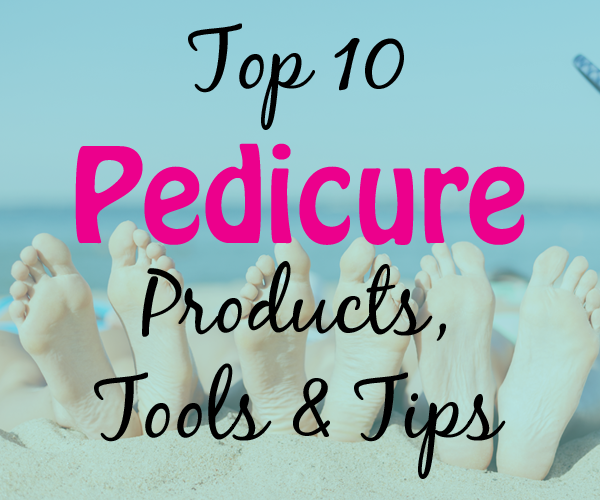 Summer is the roughest season on our feet. Sandals expose them to the elements, barefoot walks on the beach, hot concrete or even hardwood floors can all add up to dry skin, cracked heels and ragged cuticles. This week, the Top 10 Tuesday team is focusing on the best pedicure products and I've got my five essentials for you with "Splurge" and "Save" options. I'm also sharing my Top 10 pedicure tips, whether you DIY or go to the salon.

Since I've shared my Top 10 Manicure Products with you, I won't delve into tools like base and top coat, cuticle pushers, etc. as they are the same for both my fingers and toes. Instead, I'm going to focus on the products I only use for pedicures.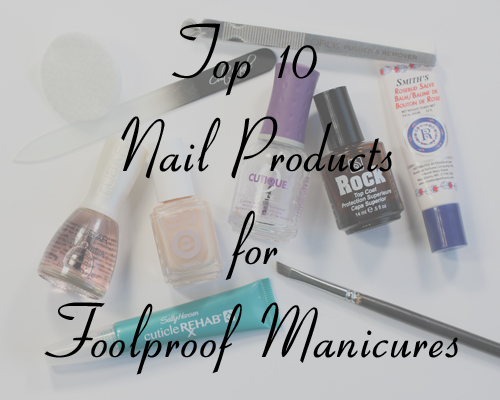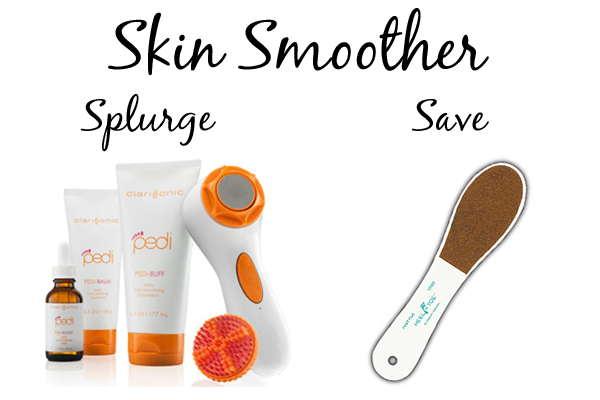 Splurge - Clarisonic Pedi ($199, Sephora.com) Being a proponent of the original Clarisonic, the Pedi has intrigued me since its release. The "smoothing disc," used a couple times a week on dry skin, removes callouses, while the "buffing brush head" exfoliates dead skin on the daily when used with the accompanying "Pedi-Buff" scrub. This kit is definitely an investment but it lives up to its claims. And I love the lactic and glycolic acid-packed "Pedi Boost" gel to chemically exfoliate my skin.
Save – Heel to Toe Sanitizable Foot File ($3.49, SallyBeauty.com) The key word here is "sanitizable." Pumice stones can collect bacteria so stick with a foot file and sanitize regularly. This basic file requires some elbow grease and regular use but it gets the job done on the cheap.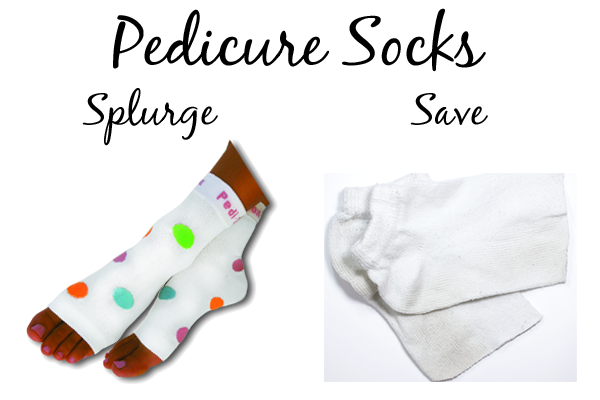 Regardless of the season, the lotions used during a spa pedicure leave my feet slipping in my flip flops. So, even though I don't need them for warmth, I use my pedicure socks in the summer to make sure I don't slide out of my shoes.
Splurge – Pedi-Sox ($9-12, Amazon.com) The original pedicure socks, Pedi-Sox are well made and come in a ton of patterns. I have nautical stripes and leopard and they always garner attention at the salon.
Save – DIY your own pedicure socks by cutting the toes off an old pair. Of course these will fray over time so it's best to hand wash. Another option is to pick up a pair of leg warmers but that's a bit much for summer.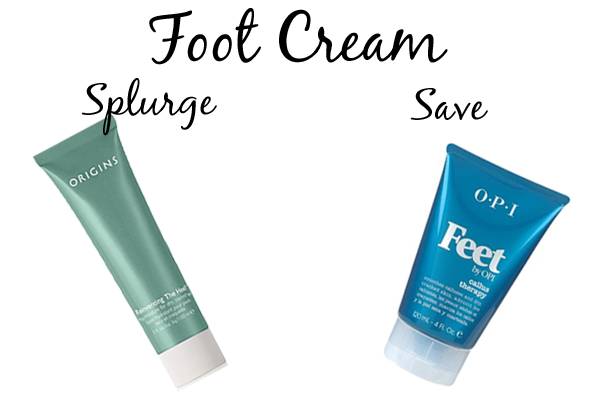 When it comes to foot cream I am a big believer in using products with fruit acids, to aid in exfoliation. The more exfoliating, the better.
Splurge – Origins Reinventing The Heel ($23.50, Origins.com) This cream is very thick and geared towards really dry, cracked heels. If your feet are in decent shape it's probably more than you need for day but it makes an amazing overnight treatment in cotton socks.
Save – Feet by OPI Callus Therapy ($14.95, ULTA.com) This is one of the best foot creams I've used and it really doesn't get enough love. The fresh, orange scent, the silky texture and the effectiveness of the acids make it a winner in my book.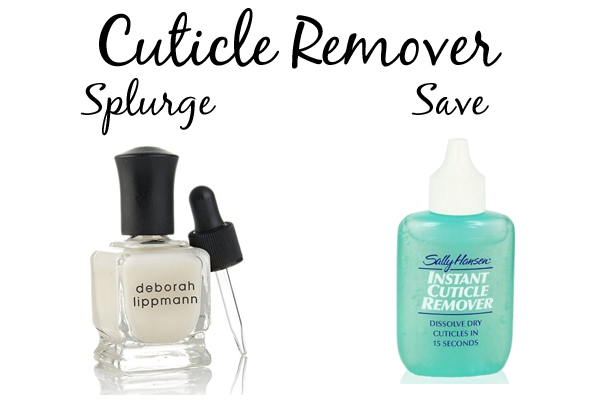 When it comes cuticle removers, I actually use different ones for my toes than my hands. While Orly Cutique is my go-to for fingers, due to its stain removing capability, that isn't really an issue for my feet.
Splurge – Deborah Lippmann Cuticle Remover ($20, Sephora.com) If you want the Chanel of cuticle removers, look no further. It removes dead skin cells in a snap while hydrating skin to promote growth.
Save – Sally Hansen Instant Cuticle Remover ($6.99, ULTA.com) The "blue gel" is a nail fanatic favorite for a good reason. It's cheap and effective.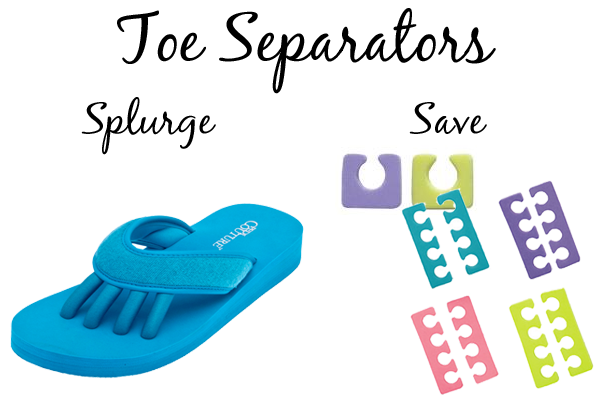 Splurge – Pedi-Couture Slippers ($25-35, Amazon.com) If you have short toes, like me, you've undoubtedly jacked up a pedicure due to a toe separator dislodging and bumping your polish. It happened on my last salon visit. Ugh! If only I had remembered my toe separating flip flops! They aren't the most comfortable to walk in but they can save your pedicure.
Save – Heel to Toe Toe Spacers ($.99, SallyBeauty.com) If you're doing your pedi at home or have longer toes, these foam separators are more than enough to keep your toes from bumping. I like to cut mine into individual pieces so I only use two pieces per foot.
Honorable Mention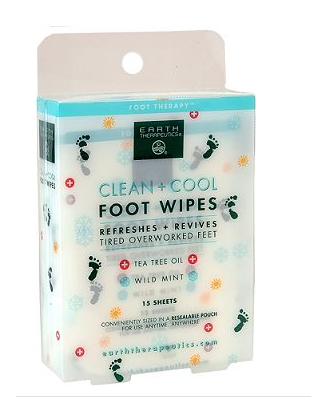 These wipes aren't necessary for a pedicure but they're a delightful treat in the summer. After a long day of tromping around a dirty city, beach or backyard these refreshing Earth Therapeutics Clean + Cool Foot Wipes ($7, ULTA.com) invigorate your feet with tea tree oil while they swipe the day's grime away. A baby wipe will suffice, of course, but these are a heavenly indulgence.

Top 10 Pedicure Tips
At Home
Clip nails after a soak to make them more pliable and less likely to split
When you cut your nails at home, use a large curved clipper, specifically made for toes. A fingernail clipper is too small.
Cut nails from side to middle, side to middle. Don't try to cut the entire nail at once or it could split or rip – Elle, Celebrity Manicurist, Dermelect Color Curator
Don't cut nails too short or they can snap in and cause ingrown nails. It's okay to leave a sliver of white – Elle
Never use a protein enriched and strengthener product together. Using both will cause your polish to crack. Try to only apply a nail protein to bare nails – Skyy Hadley, Celebrity Manicurist, owner As U Wish Nail Spa
At The Salon
Do not shave your legs before a pedicure appointment. Shaving can cause microscopic cuts that can become infected. Plus it removes a layer of skin that can be irritated by the fragrance in creams or physical exfoliants in scrubs. – Pattie Yankee, Celebrity Manicurist, Founder, Patricia Nail Lacquer
Look for a salon that uses portable pedicure tubs with removable liners. The massaging pedicure thrones are more comfy but can breed bacteria.
If you have no option but to visit a salon with jetted pedicure tubs, make sure they are using a hospital grade disinfectant and running the solution through for 10 minutes. When the jets shut off, they suck in water, so the water from the last client can be in those jets if they aren't properly flushed – Elle
Don't feel bad about asking for proof of sterilization. If you don't see tools coming out of disinfectant, request that the technician show you their sanitizing procedure. I've seen techs pull used tools from a drawer, spray them for a second and attempt to use them on me. I walked out and you should too!
If you bring your own tools to the salon, and feel free to do so, make sure you are sanitizing them with the proper disinfectant. Just because they are only used on you, it doesn't mean they can't breed bacteria. SallyBeauty.com carries Barbicide.

Loading InLinkz ...

What are your favorite pedicure products or tools? Do you have a great at-home pedicure tip to share?
  Disclosure: Product samples were provided by reps for Clarisonic, Origins, Pedi-Sox. Affiliate links appear in this post. When you purchase through an affiliate link, you help support this site. For more info view my
Disclosure Policy
.